The Need For ZUFLO In The Crypto Ecosystem
I have been aware of digital currencies for a long while and the idea is an enticing one. Upon further research I came to learn about the use of blockchain technology in this industry along with all the wonderful features it brings.
I believe the introduction of blockchain technology was to make trading of cryptocurrency an easier one, yet I couldn't invest into this business. Not just me but many people all around the world. Most platforms today are complicated to use.
Trading of digital assets is stressful and tiring. To really succeed in this industry, one needs to be some sort of expert in cryptocurrency trading or one needs to spend hours learning how to operate the system. These and many more inefficiencies led to the introduction of ZUFLO.
Understanding What ZUFLO Is All About
ZUFLO is an integrated trading and financing platform built on the blockchain technology.
Zuflo aims to eliminate middle men and counter parties which will lower the cost of operation for users.
Zuflo will include exciting features such as Financing, Fx and AI (Artificial intelligence).
Zuflo plans to increase efficiency for the end users by the introduction of it's easy to use Trading and Financing platform.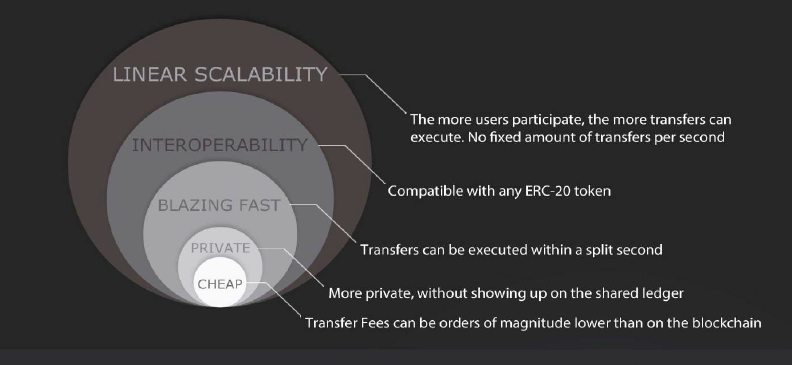 With this platform, consumers will be able to save time and money and this will increase efficiency. Now anyone will be able to transact business in cryptocurrency without needing to be an expert first.
Individuals and companies all over the world can now invest in digital assets without the need for a middle man.
The introduction of artificial intelligence will bring about a less complicated trading experience on the Zuflo platform.
Users will now be able to have control over their financing and trading operations in cryptocurrency on the Zuflo platform. This will bring about a better experience for users on a safe and transparent platform.
Why ZUFLO Stands Out From Others
Cryptotrading will no longer be a business for experts. With Zuflo platform, it will be an easy and simple business for everyone.
There will no case of fraud on the Zuflo platform. Transactions will be conducted in a safe and secure environment. Users will have a secure wallet.
Fiat and cryptocurrencies will be used on the Zuflo platform, which means that uses can conduct transactions by using these currencies with ease.
There will be no middle man involvement. This will ensure that every user conducts their business personally. This will also reduce costs for the users.
Your Chance To Partner With ZUFLO
Zuflo has a mission to create an easy to use integrated Trading and Financing platform using the blockchain technology in order to ensure that the needs of users are met. Partner with this innovative Trading and Financing blockchain platform today.
ZUFLO Token And ICO Information
Token Name: ZFL
Total Supply Cap: 500,000,000 ZFL
Offer rate: 1 ZFL = 0.36 USD
Currencies: BTC, ETH, BCH
What I Really Think
Zuflo is a project with so much promise. It is made up of a team of committed individuals who plan to create a trading and financing platform for the crypto industry by the use of blockchain technology and artificial intelligence, in order to reduce service cost for customers by the elimination of third parties.
Zuflo will include great features that will save time, improve efficiency and reduce error. Partner with this product today.
For more information, please check out any of the links below:
Website: https://zuflo.io/en
Buy Tokens: https://www.zuflocoin.com/registration.php
Whitepaper: https://zuflo.io/zuflo-whitepapers.pdf
Technical Paper: https://zuflo.io/zuflo-technical-papers.pdf
Announcement Thread: https://bitcointalk.org/index.php?topic=3321718
Telegram group: https://t.me/zuflo
This content was authored by:
Username: Vocalwalls
Bitcointalk Profile Url: https://bitcointalk.org/index.php?action=profile;u=1825008