Yumerium is a new platform that is changing the way game developers work. It is an innovation that is powered by blockchain technology where game lovers and game developers meet. With Yumerium, game developers can easily pitch and launch their games to the game loving community.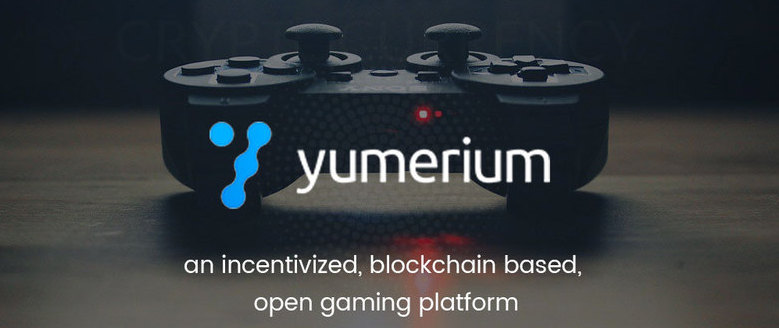 Game lovers will have access to play these games. Another great advantage that game lovers get through the Yumerium platform is that they can promote new games, do feedbacks on them and earn money in the form of YUM tokens as rewards. It is a welcoming idea as it gives free access to game developers and games lovers without the role of intermediaries, thereby cutting unnecessary costs on game lovers and increasing the profits of game developers.
Since Yumerium is new, it is good we do a Project analysis of it. Doing the Project analysis of Yumerium will give it a true picture of the feasibility of this innovation. Here we go with it:
High Points Of This Project
One of the strengths of Yumerium is that a great team of experienced professionals backs it up. Unlike other blockchain initiatives which the founders have no robust experience in launching a company, seasoned individuals with a huge amount of experience running for decades manage the Yumerium startup.
These individuals have been successful as founders of other companies, thereby synergizing their robust experience into a singular company, Yumerium.
It is right to say that Yumerium is a company to watch out as its operations will be on the combined experiences, network and influence of its founders. It will boost its edge in competition against other similar projects.
Eliminating The Publishers
Yumerium will provide added value to game lovers and developers as it tends to remove the role of publishers. As good as it might sound, it is not welcoming as the intermediaries – the publishers control a large stake of the revenues in the gaming community.
A Bed Of Roses
The gaming industry is obviously a huge one and one with the potential of churning a lot of money for its players. There is much individuals can tap from the gaming industry. There is still room for growth and expansion just as there is much opportunity to tap. Yumerium is launching on this premise as its major aim is to maximum on available opportunities in this fast-growing industry.
The next phase of development in the gaming industry is the VR gaming. With a strong back up of its founders' companies and record of success in VR projects, Yumerium is the next great thing to happen in the gaming community. It also leverages on the blockchain technology, thus making it a strong force to reckon. Yumerium is rightly positioned to take the lead in the gaming industry as it promises to maximize present opportunities in providing much value to people.
Possible Fears On The Project
As promising as Yumerium might be with the expectation that it will be widely accepted, it might face setbacks in the field of rigid competition. New inventions and products are also arising to fight for the same position in the gaming market. Though some competitive products are in their early developmental stages, Yumerium is way ahead of them. So, it can stand to be the head and gain a competitive edge over others.
Final Thoughts 
Yumerium is the latest innovation in the gaming industry. With its backing from other successful companies and its advantage in the blockchain industry, it will likely surmount any hurdle in a fast pace and take the gaming industry by storm. It will position it to lead as it seizes opportunities in the gaming community.
Website : http://www.yumerium.com/
Telegram : https://t.me/joinchat/H5o7EE7ncnHvSXJJYWSLYg
Telegram Bounty : https://t.me/yumerium_bounty
WhitePaper : http://www.yumerium.com/whitepaper.pdf
Facebook : https://www.facebook.com/Yumeriumtoken/
Twitter : https://twitter.com/yumeriumtoken
ANN Thread : https://bitcointalk.org/index.php?topic=3272290.new#new
Username: Vocalwalls
Bitcointalk Profile Url: https://bitcointalk.org/index.php?action=profile;u=1825008