Since the rise of blockchain and cryptocurrency, a lot of persons gotten wealthy through its crypto trading industry. The industry I said to conduct up to 50 billion dollars' worth of trade on a daily basis according to a data on coinmarketcap.
The industry has grown immensely since its appearance in 2009, and since knowing the actual trade volume isn't exact rocket science, some other research data even shows that the industry is almost catching up to that of forex on daily trade volumes. People have come on board this industry for many reasons but one which as stood out is the exchange rate of some cryptocurrency such as bitcoin, Ethereum, lite coin and many more which amplifies the current dollar price with over a thousand percentage.
However, with trading cryptocurrencies, one needs a lot of knowledge and skills on cryptocurrency and blockchain in other to facilitate a profitable trade. While many has gotten it right, a lot more others who have been in the industry and lots more users who are coming in on a daily basis lack the skills and knowledge to make profit on the platform which leads to loss of investor funds majority of the times.
Crypto exchanges make profit from various fees charged on user and also through their losses, but known so far has gone out of their way to create a system which will minimize the lose of users in their system.
TOPEX has seen how this could impact the industry by increasing the number of users coming into the system by providing them with up to 100% returns in their daily losses.
INTRODUCIING TOPEX EXCHANGE
TOPEX is a new and innovative crypto exchange which has seen the losses traders incurs on a daily basis, and they are here to create a system which will not only compensate users on their everyday trade loses but will also provide them with daily profits regardless of their trading.
HOW TOPEX INTENDS TO ACHIEVE THIS?
All members of the platform will be able to enable the function of compensation for their loses in their personal account which should enable trade transactions to automatically fall under the compensation, and paying for commission when making any trade.
During a trade, if users total initial balance for a trading pair decreases, after the trade or at the end of the day users are compensated for their daily loses from the compensation fund which is usually 25% of total profit made within 24 hours. The volume of compensation paid will be constructed based on the volume of unfavourable transactions in relation to the total negative transactions on the entire platform by other users.
The platform will own a utility token known as TPX token, owners of this token will be the once who will be rewarded with the remaining 75% as a percentage of the total token holders on the exchange. Compensation funds which are not utilized within 24 hours will be postponed to the next 24 hours thereby allowing for an even larger compensation the next day.
The platform will not just be a crypto-traded platform, but will also facilitate margin trading, allowing users to set trading order aided with a smart order which will minimize the loses on user transaction as much as possible.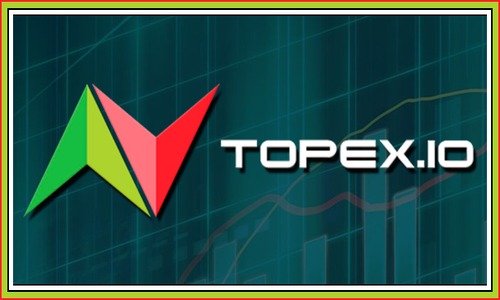 CONCLUSION
The platform is currently on its Initial coin offering, and this provides all users with the opportunity to purchase as much tokens as they can for a lesser price than it will be when platform launches, thereby allowing users to completely earn a complete 100% of their trading loss.
https://topex.io/ico
https://topex.io/docs/wp/topex.pdf
https://twitter.com/topex_io
https://www.facebook.com/topex.io.exchange
https://t.me/topexio
Username: Inene
Profile Url:  https://bitcointalk.org/index.php?action=profile;u=2071864
ERC20 Wallet: 0x7eeBa24c32Efcf5f971053c315Cd593BbB3F5698