Recognizing The Necessity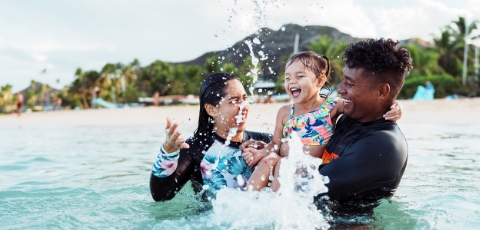 Sometime in the third quarter of 2017, there was a massive outcry in Yemen when health officials had condemned the World Health Organization for sending expired food and drugs during a humanitarian operation in a little city of Taez, you can click here to head the full story.
But for the experts of the world health organization who were only looking to help residents of the small town, they had claimed that every drug and medical kit was properly checked in the warehouses where they were stored before dispatch. What exactly could have happened?
In the course of transporting these medical kits to the people of Taez, the cargo had been subjected to horrific weather temperatures which had caused various forms of reactions on these medical kits, but that wasn't all.
One of the trucks had also gone missing, and there was no way for officials of the World Health Organization, or government support groups to track the truck.
All these could have been avoided if a partnership had existed between the WHO and a Swiss company – Smart Containers.
Recognizing The Opportunity
Smart containers is the brainchild of a Swiss registered company, which majors on high tech operations in the shipping and supply chain industry.
The company has gone light years ahead every other competitor in their industry, but manufacturing temperature regulated containers that can withstand any form of weather condition, and preserve whatever is stored in its containers.
The company which has been operational for over 5 years, has established a first class logistic system that will be beneficial for various forms of projects which are being carried out government agencies, NGOs, religious agencies, and even private companies.
Over the 5 years in which they have operated, the company has continually built strong and meaningful partnerships by delivering top-notch logistical support without compromise, and now, they are going all in to revamp the software aspect of their services by leveraging on the blockchain technology to create the perfect synergy between hardware and software activities.
Conclusion:
According to my investigations, the team have laid down an amazing strategy to help take this project to the next level, and their decision to give people an opportunity to participate in their ICO is in order to build a brad network of systems for their brand.
A careful scrutiny will expose the many flaws of the shipping industry, and a revolution such as smart containers will give a massive boost towards perfection and professionalism.
Website: https://smartcontainers.ch/
Whitepaper: https://smartcontainers.ch/assets/20180502_smartcontainers_whitepaper_v2.pdf
ANN Thread: https://bitcointalk.org/index.php?topic=3058528.0
Telegram: https://t.me/smartcontainers
Token Sale: Public Presale May 15
CONTENT AUTHOR: Vocalwalls
Bitcointalk Profile Url: https://bitcointalk.org/index.php?action=profile;u=1825008