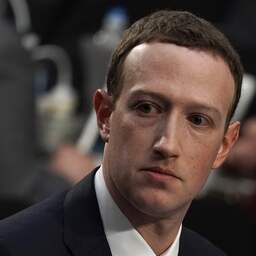 Do you know this guy? Yeah! I bet you do. His name is Mark Zuckerberg, and he's one of the 21st century geniuses we have in the world. Mark had founded Facebook as a social media platform for people to catch up with old friends and family, but deep beneath the 'hellos', and post likes, a whole lot of data generation had been ongoing.
Just a few weeks ago, Mark went before the United States congress to answer for data crimes after it was revealed that the data of over 87 million people on Facebook was gathered in order to influence voter behavior in a recent USA Election.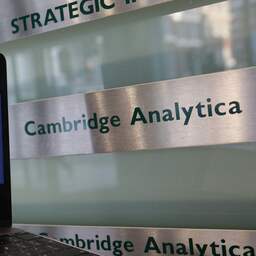 Now, although I am a fan of Mark and Facebook, I am unsure if those actions were intentional or not. But what remains certain is the fact that many other companies have been using these data to continually rake in major profits by selling these data to the highest bidder, while the owners of these data are left with nothing.
Currently, the data industry is a multi-million dollar industry, but the major stakeholders of this industry, who are the data creators, do not gain anything. Despite being the very foundations of the data industry, data creators are not given any incentives.
Rather, they sometimes have to part with their own money when the big companies take advantage of their data, and advertise certain products to them rigorously.
It is so bad that the producers of these data hardly notice how they are being influenced by their own data, they have no clue how much their data is fetching in the data market, and they have no idea that they are the kings of the data industry.
QUADRANT'S MASTER GOAL
To redefine the multi-million dollar industry, QUADRANT is implementing a non-profit system to ensure a data friendly ecosystem.  Unlike the other data industry experts like IOTA, Ocean, Streamr, and others, quadrant will be making data accessible to major companies that are very much in need of data.
The team are proposing a system whereby data of various kinds, relative to various industries, and beneficial to various markets and geo-locations are made accessible, to help these companies grow.
THE STRATEGY
In favor of the data producers, QUADRANT will be building a framework that will reward producers for their data. In this way, the producers will be motivated and incentivized to create more data. The platform which is an ethereum based platform will adopt an ERC 20 ethereum based token which is known as QUAD, to reward data creators, and also take care of the costs for maintaining the nodes of the QUADRANT framework.
QUADRANT is an innovation that will revolutionize the data industry, by helping data producers understand their value to the ecosystem, and sounding a wakeup call to help them get rewards for their data. This strategy is one that will outdo the current trends in the data industry.
In order to partner with the team, or to know more about this project, please click on any of the links below to know more:
WEBSITE |ANN THREAD | WHITEPAPER | TWITTER | FACEBOOK | TELEGRAM | REDDIT |BLOG |
AUTHOR INFORMATION:
Username: Vocalwalls
Bitcointalk Profile Url: https://bitcointalk.org/index.php?action=profile;u=1825008