A couple of days back a friend told me about his online retailing business, he was crafting fantastic shoes and sandals of all kinds and selling it online to his teeming customers. Business was booming but a fresh challenge had emerged, he need a way to get paid for his services as fast as convenient as possible. Something to keep his business on the upward trajectory it was already on. I should have told him about PumaPay.
Pumapay is a novel project aimed at creating a pull pay protocol while at the same time building a cryptocurrency supported payment network. The payment market undoubtedly is very profitable. You might wonder how profitable it is. Look no further as this article aims to shed more light on that key question
The big picture
Card networks are the biggest earners in the payment market. They have some of the biggest companies with market capitalization running into hundred billions of dollars.
The good thing about the payment market though is that there is always enough room for fresh faces to come in and build up strong earnings. With powerful fund-raising processes, startups in this niche are able to generate high valuations. Two examples come to mind: 1) the big firm JPMorgan recently acquired WePay for 400 million dollars. 2) GoCardless has been valued at over 100 million dollars.
Of this batch however, Square stands out, beginning as a start-up, it quickly transformed to a gigantic sized behemoth with $16 billion market capitalization.
All this figures point to the fact that payment market provide a delicious window of opportunity for smart and brave entrepreneurs who want to build companies worth massive valuations.
The PumaPay angle
From the information above, it's clear that start-up in the payment market business have benn doing quite well regardless of the fact that their competition comprises bigger and more established enterprises. They've achieved this by providing innovative and unique solutions.
PumaPay definitely helps in the innovation angle. It offers solutions to the problem of making use of pull payments hitherto faced by merchants. It is important to note actually that unlike a large proportion of payment start-ups who are scrambling for market share in fiat currency, what PumaPay is working to build is a large cryptocurrency transactional base where it will enjoy good monopoly. Through this PumaPay will be filling a juicy niche in the market, thus, enabling it to score massive market valuations that are the usual occurrence in the payments sector.
The timing of PumaPay's launch couldn't be more perfect. With the exponential growth in the cryptomarket over the past couple of months, it has attracted a decently sized following. This community seriously need an avenue to spend their cryptocurrencies. In the same vein, blockchain products have amassed enough trust and confidence that regulators (governments & Companies) are either making use of them or even developing their own. The battlefield for PumaPay right now is sparce as their business is based on blockchain. The future meanwhile looks exceptionally bright as more and more people and government continue to interact more with blockchain technology.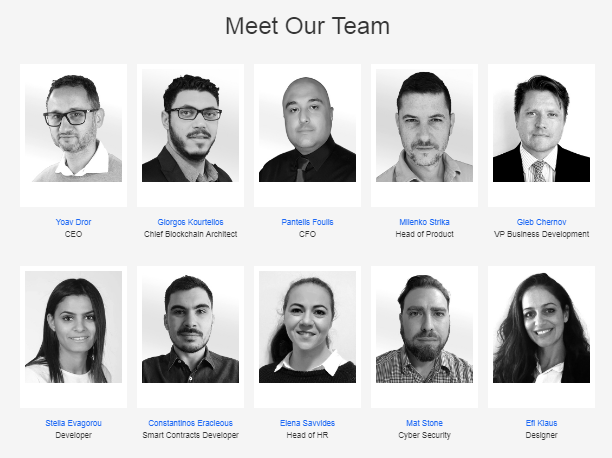 Website: https://pumapay.io/
💡 Whitepaper: https://pumapay.io/docs/pumapay_whitepaper.pdf
👨 ANN Thread: https://bitcointalk.org/index.php?topic=2658299.0
💻 Telegram: https://t.me/PumaPay
This content is authored by: Chayo
Profile URL: https://bitcointalk.org/index.php?action=profile;u=2071882