Just last week, I had gone to the bank to complete a few transactions being that I prefer the traditional way of banking, the customer service ladies were all over me, each one had a different type of card, Visa cards, Verve Cards and even Mastercards, but I declined all their offers.
Now see, I didn't use to be this way until the day I got robbed. The thieves had threatened me with a gun, they took me to an unknown location and seized all my payment cards, from there, they obtained my pin codes forcefully, and continued to withdraw my cash until the last cent. It was after they were done that I was allowed to go. I was devastated, and the horror of that experience still lives with me today.
For some other persons, it may not have been theft, it may be the unpleasant transactions charges by the banks. Our banks these days seem to be worse as they would even charge you for sending you a happy birthday message. What audacity!
For some others also, they want a very secure way of making payments, and for that reason, they may be staying away from the use of payment cards. But with this new innovation, we have a new opportunity to start all over again, with a product that intends to truly make a difference.
What Is PumaPay?
Pumapay is a 21st century payment solution that will help people experience more flexibility in the use of their cryptocurrencies and help them have a better access to it on a daily basis. According to information on the website, the payment network will be utilizing pull payments which will broaden the existing methods of transactions.
Does PumaPay Have A Selling Point?
Unlike many other payment solutions that are already in the market, Pumapay will be leveraging its authority in the industry to help merchants discover new and promising markets – the cryptocurrency ecosystem.
Pumapay is also working towards making sure that pull payments become a daily activity for those who intend to use them as much. These and a couple of other ideas are why I believe that Pumapay will become a superior brand towards the development of a payment solution in the blockchain industry.
Is PumaPay Better Than Your Existing Card?
Pumapay is already working towards achieving it's own payment network which will not need the use of cards, however, it's payment processes will knock off the existing methodology of using cards.
One of the reasons why card transactions are expensive is because of the many middlemen involved in a single transaction. But for pumapay, all these middlemen will be removed, thus assuring a cheaper and safer way to transact
About Pumapay's Product
Pumapay is an intelligent product that will alleviate many of the pains of merchants. This means that merchants will not have to lose sales just because their customers don't have cash, instead, anyone can pay for a product using cryptocurrencies.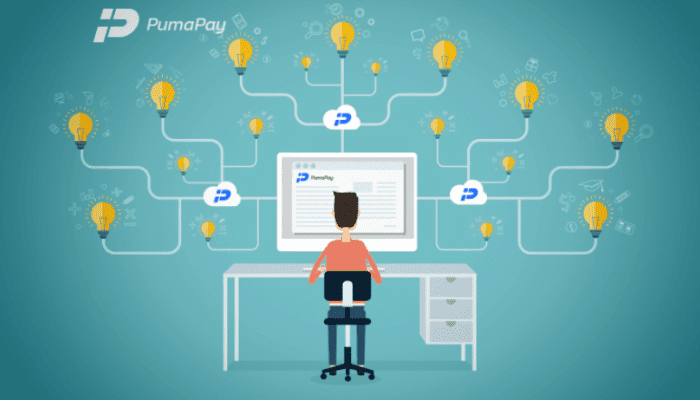 Will Merchants Accept This Opportunity?
Well, if you've ever been a merchant, you will accept that there are lots of cases where merchants were scared of accepting some various forms of payments due to the associated charges involved.
With PumaPay, the opportunities are limitless, and it's definitely going to be a major breakthrough for the crypto ecosystem.
THE PUMAPAY TEAM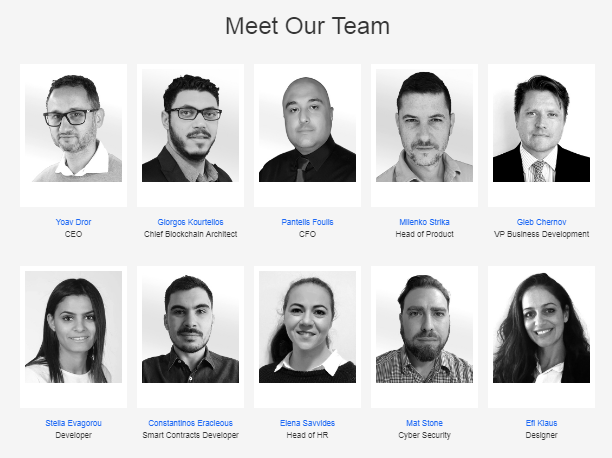 My Objective Conclusion
Having been a merchant who sold things online, and also, having suffered grossly for the inefficiencies of the traditional banks, I dare say to you, that there's nothing as interesting as making a purchase right from my online cryptocurrency wallet.
There are quite a lot of payment platforms in the fiat industry, and seeing how they were able to make it, it is definite, that PumaPay will be a major player in the financial industry, especially with the recent figured that shows a  lot of people are beginning to rely much more on cryptocurrencies than fiat.
For more information, please check out some of the links below:
Website: https://pumapay.io/
💡 Whitepaper: https://pumapay.io/docs/pumapay_whitepaper.pdf
👨 ANN Thread: https://bitcointalk.org/index.php?topic=2658299.0
💻 Telegram: https://t.me/PumaPay
This content is authored by: Vocalwalls
Bitcointalk Profile Url: https://bitcointalk.org/index.php?action=profile;u=1825008
wallet address: 0x4e643A7C0E494dd7463B5F10b7Bc5F7f8BA702CD