It is essential for companies and research institutes to make informed decision at all times. This is only made possible if  the resources needed for the right decision are available. Unfortunately these resources care either inaccurate or unavailable. An old friend recently confided in me the difficulty he went through in getting the names of farm owners in our community.
Even in the bureau of statistics, such essential information is not available. What could have been the reason for the unavailability? This exactly is the puzzle that OPIRIA's platform seeks to solve.

UNDERSTANDING THE BUSINESS OF DATA
The business of data collection and utilization alone amount to about USD 250 billion annually. This is due to the role of accurate data collection in efficient research and planning by production companies and industries.
Currently, individuals wishing to share their data are faced with the challenge of privacy violation especially from middlemen who trade those data for their selfish financial gain.
The activities of these data brokers is becoming exposed to people and thus individuals are protecting their data from them. The effect of such protection is that companies would no longer find it easy obtaining data which are germane for research and marketing purposes.
To put an end to this malady, OPIRIA platform emerged as a transparent platform to secure the data from all forms of violations.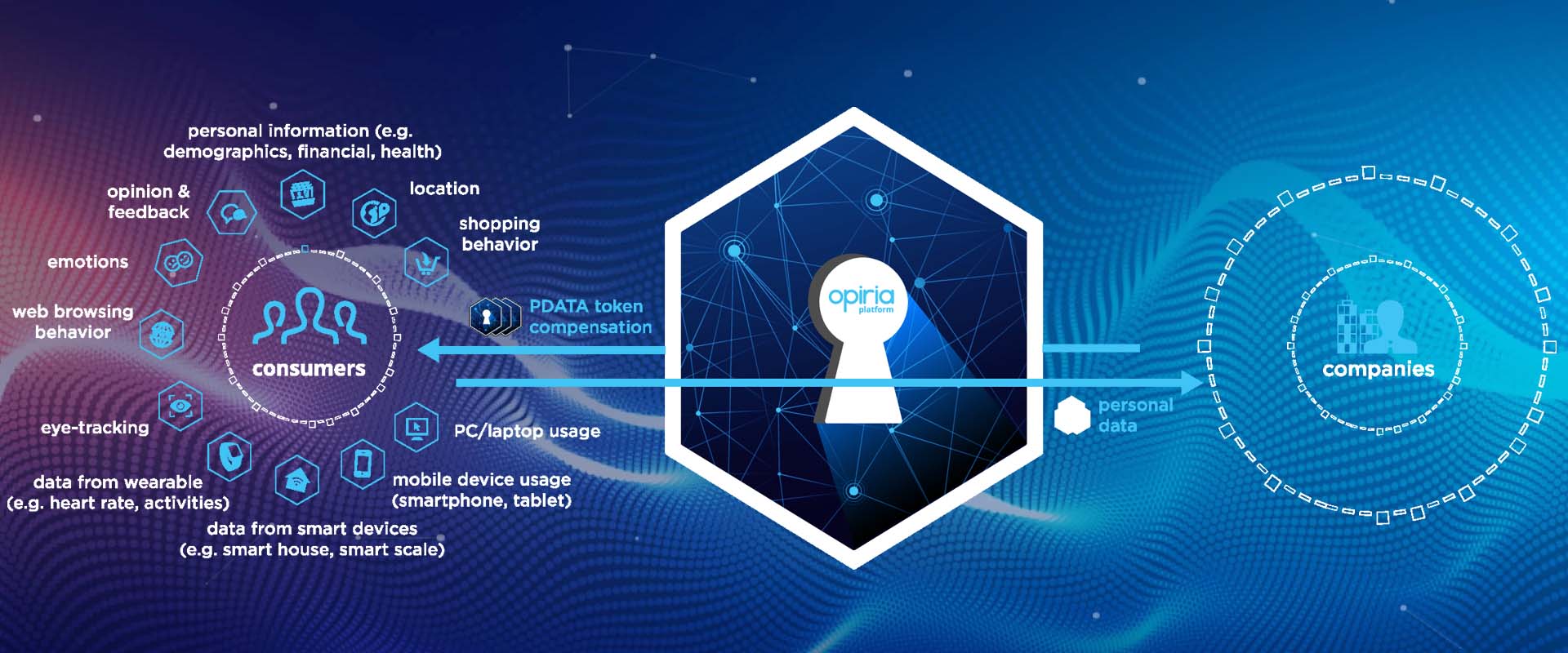 BENEFITS OF OPIRIA
-Enabling individuals to have  control of their data
-Eliminating the necessity for middlemen in data merchandise.
-Promoting effective data collection and utilization while respecting consumer's privacy
MODE OF OPERATION
The unit of transaction on the OPIRIA platform is the PDATA, a token for data transaction that will be added to the cryptocurrency world. Consumers will receive payments in PDATA once they register and provide personal information on the platform through browser plugin, smartphone Apps and others.
To ensure total project realization and maximization of benefits, a crownsdale token launch (CTL) will be conducted by OPIRIA. The CTL was unveiled on 25th March 2018 at 8:00am, New York Time. Bonuses are attached accordingly.
The OPIRIA has commenced sale of the PDATA token to private individuals. On this notes, the public is urgent to purchase the token and partner in the innovation given it's wide array of advantages. The nobel innovative will go a long way to bridge the gap of data paucity and thus open way for effective planning.
PARTNERSHIP OPPORTUNITY
Being a brilliant innovation, the team have decided to give the public an opportunity to be a part of their ground breaking technology through the sales of an ERC 20 Ethereum based token.
According to information on the whitepaper, the token will leverage on the blockchain based opiria platform to guarantee a first class market place which will help companies sourcing for data get direct verified data from consumers without the need for middlemen.
THE TEAM
My Objective Analysis On This Platform
Whether people permit it or not, their sensitive data are being collected by various companies. Everytime you search for something on google, the big giant gets an extra little chunk about your personality.
Remember the recent facebook data saga? you tell someone something privately and you start seeing similar ads? This should help you understand that DATA BUSINESS IS BIG BUSINESS.
Furthermore, Opiria's strategy is going to be a major factor why they will be recording an outstanding level of success. I'm definitely going in on this one. If you're smart, you'll know what to do too.
For more information, please visit any of the following links and stay ahead of others.
Whitepaper : https://www.opiria.io/wp-content/uploads/2018/01/PDATA%20White%20Paper%2020180118.pdf
Website: https://www.opiria.io/
Twitter : https://twitter.com/PDATA_Token
Telegram : https://t.me/PDATAtoken
Linkedin : https://www.linkedin.com/company/opiria/
Blog : https://medium.com/pdata-token
Ann Thread BTT : https://bitcointalk.org/index.php?topic=3076122.new#new
Username: Inene
Profile Url: https://bitcointalk.org/index.php?action=profile;u=2071864