It sounds spooky to hear that you will get paid to sell your personal data, right? Well, that was exactly how I felt when I got wind of information that a couple of friends were making money off their personal data. I was a bit skeptical. Why would anyone want to copy my personal data? I felt it was crossing the boundary. I was already fed up with pop up notifications that access information like my location, feedbacks and demographics. As strange as the idea of letting a stranger in on accurate data on my phone like my browsing history, I found myself toying with the idea of giving it a try. It wouldn't hurt that bad, I thought to myself.
Before we go further, let me make bold to tell you that a 21st century innovation is leveraging on the blockchain technology to help people make money from their data. And the possibilities of this innovation are endless.

What do I gain by selling my personal data?
A few of you might be asking yourself this question. I once did. Information on OPIRIA's whitepaper claims that the website does not collect sensitive personal data from users for illegal reasons. On the contrary, OPIRIA operates a transparent and legal system. You get paid in PDATA token to let go off accurate personal data . PDATA token is operated on blockchain technology. These data are used by companies to have a better understanding of the needs and opinions of their customers. It is a win-win deal.
How will OPIRIA assess my personal data?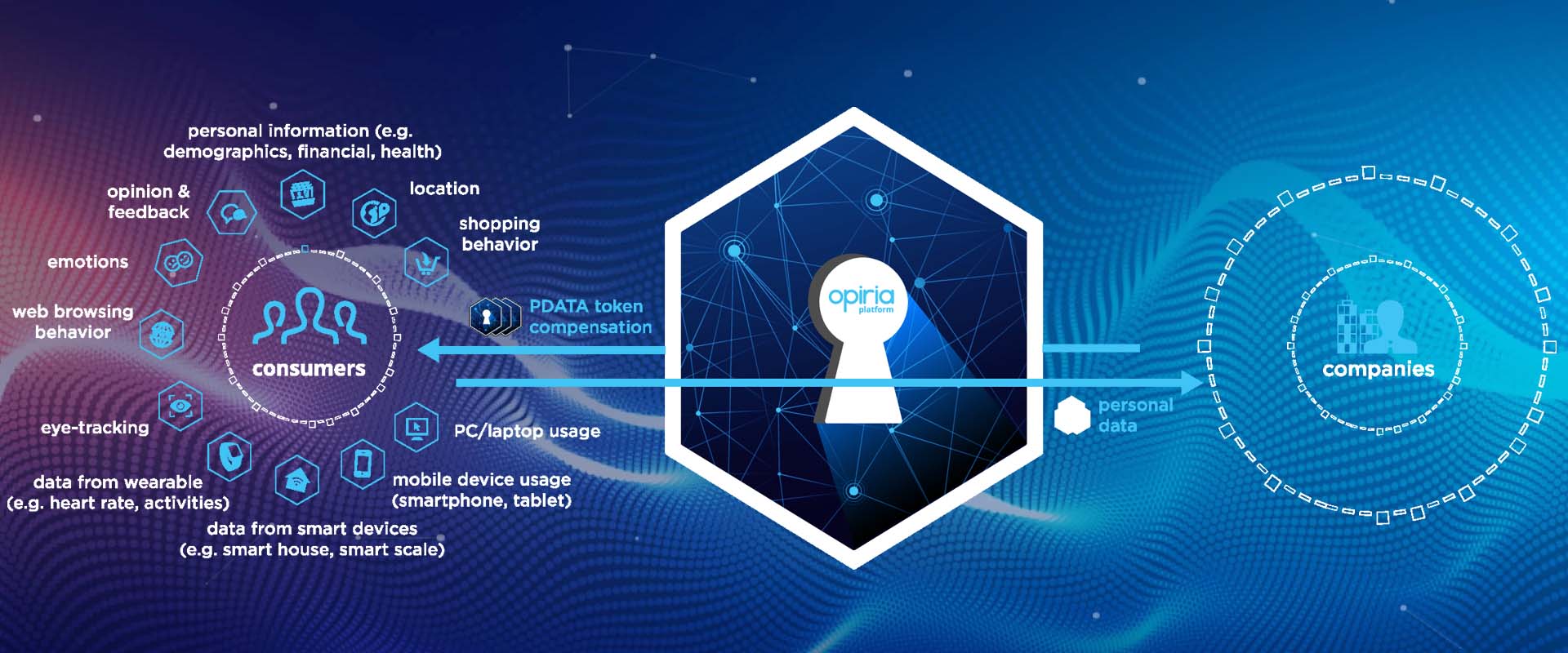 OPIRIA tracks a user's browsing behavior when the consumer is making use of a personal computer and smartphone. It can also track information from objects that are wearable such as heart monitor cuff or weighing scale. These personal data does not encounter any middlemen, they go straight to the companies that need them.
Exchange of value
A PDATA Token will be paid to consumers for granting OPIRIA access to their personal data. An email query addressed by the team buttressed the fact that users of OPIRIA will be getting incentives to reward their efforts. The platform has three levels of payment plans to enable users earn more.
Whose Idea is this?
Data brokerage has taken a new turn and companies who rely on consumer feedback to grow are getting more accurate data regularly. This idea was nurtured by the team of professionals at OPIRIA which is lead by CEO, Dr. Ing Christian Lange and CTO, Marlene Gagesch. The heads of the company have unbeatable knowledge and skills when it comes to data brokerage.
THE OPIRIA TEAM
Positive outcome
Many companies are fast turning to this system of collection of personal data which is reliable, transparent and accurate. For consumers, it is a channel of generating passive income. The defensive barrier erected by consumers who find it difficult to release their personal data has been lowered. Fears associated with invasion of personal information has been alleviated.
For more information, please visit any of the following links and stay ahead of others.
Whitepaper : https://www.opiria.io/wp-content/uploads/2018/01/PDATA%20White%20Paper%2020180118.pdf
Website: https://www.opiria.io/
Twitter : https://twitter.com/PDATA_Token
Telegram : https://t.me/PDATAtoken
Linkedin : https://www.linkedin.com/company/opiria/
Blog : https://medium.com/pdata-token
Ann Thread BTT : https://bitcointalk.org/index.php?topic=3076122.new#new
Author: Vocalwalls
Bitcointalk Profile Url: https://bitcointalk.org/index.php?action=profile;u=1825008