I started using the internet in the year 2000, and as at that moment, there was nothing much to do other than visit game sites and chat with foreigners on yahoo messenger. Being a citizen of a third world country, the thought that I had friends in other countries I had never visited was one that fascinated me, the internet got all of my attention.
Later on, as I grew up, I began to rely more on the internet as a verified source for information. Sometimes, I and my friends will argue about the most expensive player in the world, the world's fastest car, or we would even go ahead to search for pictures of beautiful women around the world.
In all these sceneries, the internet had always been a reliable source of information and entertainment, but, at the end of the day, was there really any value? Considering the exorbitant prices of data, it's clear that people may not be getting a good return of their expenses after all. But things are definitely about to change now.
MERCULET is a 21st century concept that is dedicated to giving the internet a new look. According to their whitepaper, the company will be leveraging on the blockchain technology to help transform the internet into a hub for real value.
As a blogger, I know how difficult it was in my early days to hold on to a user's attention. Sometimes, I had to release premium information just to have people come back to my website. They needed the value, I needed the attention, and that's how things squared out.
But in this case, MERCULET will be leveraging on the existing blockchain technology to deliver paid value to users, and an undivided audience attention for companies.
How Beneficial Will This Be To Businesses?
As a business owner, I went in deeper to investigate further on how best this could help my business. I would definitely not want to have an audience that will not be beneficial to my business.
Information of MERCULET's website reveals that users will only earn from actions which are beneficial to me. This means I do not have to go deeper on my budget in order to cater for all the attention I get, even the ones that never added value to me too.
How Will MERCULET Assess User Attention?
In order to guarantee a mutually beneficial ecosystem, MERCULET will assess a user's attention value by taking note of what the user responds to, and how best they act towards certain advertisements.
More so, MERCULET will implement a scoring system which will serve as an evidence for people to see proof of their productive value.
Exchange Of Value
MERCULET will be adopting the use of an Ethereum based ERC  20 token to pay users for their attention. As disclosed by the team in a telegram group query where I asked to know more about their operations, All business owners in the MERCULET Blockchain platform will be getting a different user attention token in order to reward those who have been attentive to them, or in simpler words, their followers.
Each of these tokens which can be created by the business owners will be readily converted to the general MVP token which is the adopted token for the platform. The token is identified as MVP.
Whose Idea Is This?
I wouldn't have thougnt anyone would readily come up with such an ingenious idea to transform the internet in my own time and age, until I decided to put in some extra attention on this project.
The MERCULET team is headed by a certified professional who has gathered experience in major multinational such as Hewlett Packard. His name is Ivan Jiang, and he is the CEO.
Jerry Gao, the CTO of MERCULET also has undisputable skills in marketing, the ecommerce industry, and interface design of the internet. His experience is gathered from over 10 years of real time engagement in the affiliated industries.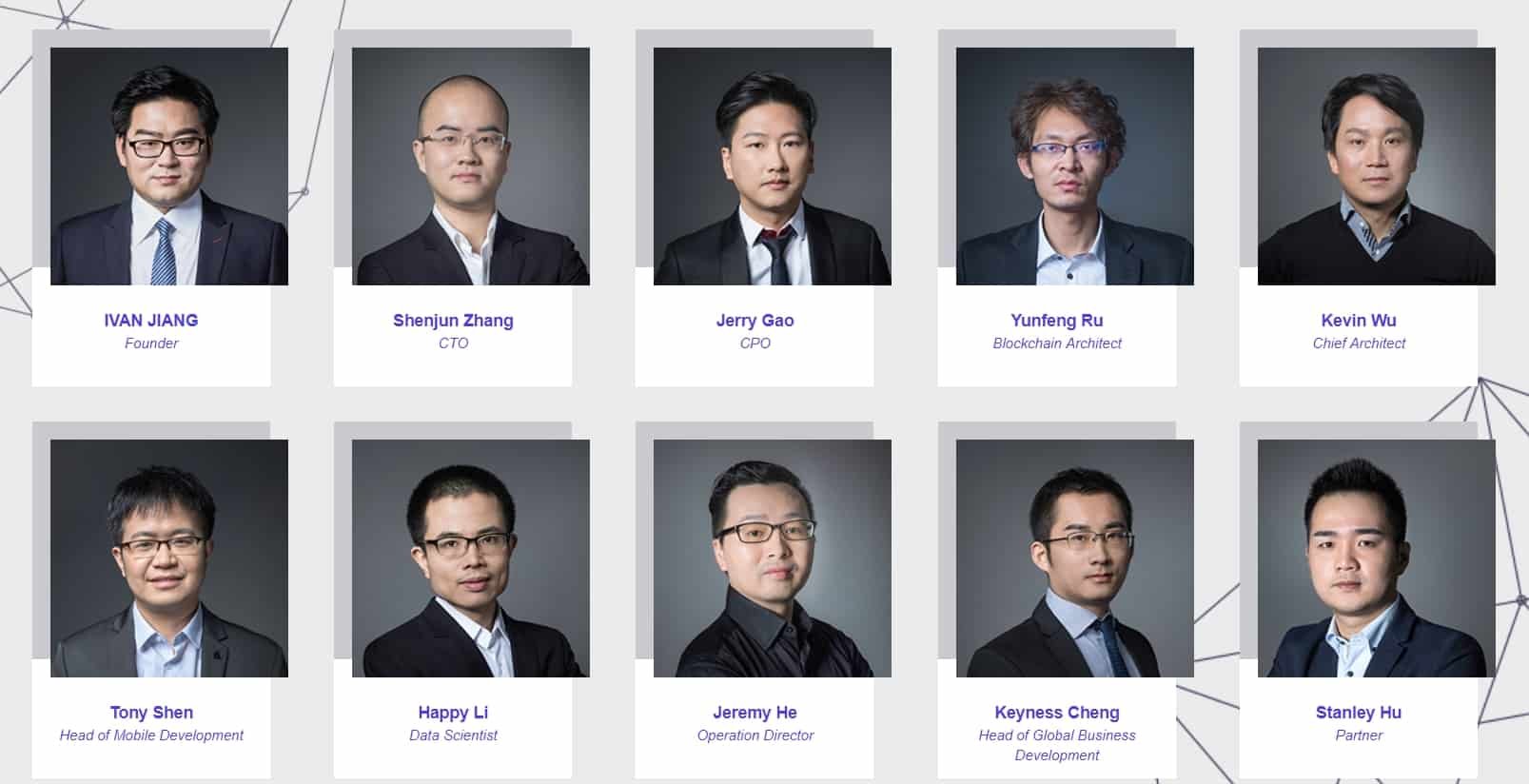 My Objective Analysis
During the birth of the internet, a lot of people did not realize the opportunities on time, but they finally had to hop on board because they had no choice later on. The same thing happened to cryptocurrencies. People thought it was the latest Ponzi in town, now it's estimated that as at October 2017, the total market cap for the cryptocurrency industry was over 5 trillion US dollars.
This is an opportunity to be a part of the internet 2.0 – Don't blow it.
For more information please visit any of the links below
🌐 Website: http://MERCULET.io/
💡 Whitepaper: https://MERCULET.io/static/pdf/MERCULET_Whitepaper_V0331a-EN.pdf
👨 ANN Thread: https://bitcointalk.org/index.php?topic=3180239
💻 Telegram: https://t.me/MERCULET
⌚️ Token Sale: LIVE NOW
This content is authored by: Vocalwalls
Bitcointalk Profile Url: https://bitcointalk.org/index.php?action=profile;u=1825008