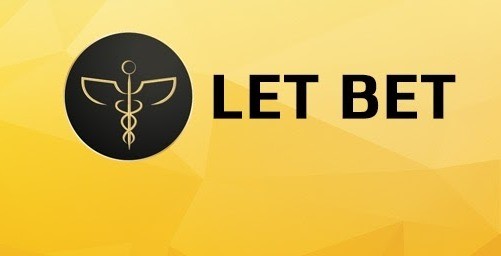 The act of gambling is dated as far back as history can remember.(Paleolithic period), which the popular gambled game as at that time was the six-sided dice, animal fighting, lotto games, and dominoes. Advancement in technology, exposure and also the need for entertainment has given rise to inventions of more sports/games which has also increased gambling options. Currently, there are over a million games that people around the world gamble on.
Gambling/betting of the 21st century is now more digitalized and even more customized, due to the introduction of the internet. And it's also becoming globally accepted as means of making quick cash.                                                           In so many African countries were cases of unemployment tends to increase by the day and where even the salaries of so many workers can no longer meet their personal need. Many people especially youth are now resulting in gambling as a means of multiplying the little they have. Which in turn is making gambling businesses thrive in Africa and around the world. These and other factors had made betting one of the most lucrative business in the online business world. Generating billions of pounds as from April 2015 to March 2016 as reported by the Gambling Commission Industry. And it has even being forecasted that by 2023 its Gross Gambling Yield would hit trillions of pounds.
But despite the geometric growth experienced in this industry especially in online betting.This industry is still faced with some challenges that have always threatened its growth and acceptance around the world. Some of this problems are;
Illegal tax avoidance in some countries, which is sometimes caused by lack of proper mechanism to monitor and checkmate gambling activities.
Players discernment which is most times experienced in online betting games played from different locations is being caused when one player fills his being cheated after losing because he suspects or thinks the other player is a robot or his using a special cheat code to manipulate the outcome of the game(the programmer of the game).
Security challenge is also a major problem experienced mostly in online gambling today. And this is due to the operating pattern of its system (a centralized network of computers operating with the company's personal service provider). The challenges with this system are that whenever there is a security bridge there is usually loss of valuable Data (of sometimes customers tend to lose access to login, stolen funds etc.).
 LETBET THE SOLUTION
Online betting limitations/ challenges such as Trust, security, operating conditions, policies and third-party issues, which was discussed earlier has affected so many online gambling businesses where even some companies are being forced to shut down, due to inability to provide a lasting solution to this challenges.
After carefully studying gambling challenges, a team called ''LETBET'', consisting of bright minded individuals, came together with their aims centering on providing a lasting solution to online gambling challenges/limitations. The Letbet team developed a decentralized gaming platform powered by blockchain technology, with the goal of helping to create a favorable and fair gambling interface for both players, bookmarkers, game hosters and game developer. Blockchain technology was considered because of its strong system operation success in solving all of the similar online limitations listed above.
                                IMAGES SHOWING WHAT LETBET PLATFORM IS OFFERING.
VARIOUS COMPONENTS OF LETBET PLATFORM
User wallet: users will be provided with a self-managed crypto wallet.
Agency wallet: this helps to reduce the risk of cheating by withdrawal.
Smart contract-based game: This is developed by Letbet to provide pay-to-play trusting decentralized online gambling.
Decentralized game: These help users enjoy a free system that is not influenced.
Transactions explorer: This helps users track and monitor their transactions on the system from time to time.
Integration module: This is provided by Letbet to allow developers explore data from traditional online gambling.
                                     IMAGES SHOWING PRODUCT ARCHITECTURE OF LETBET
                                 LETBET PLATFORM COIN MODEL
letbet platform customers which include; users, game developers, hosters, bookmakers etc. would use letbet coin (LBT) as the only means of exchange.
                                                           DIAGRAM SHOWING LETBET COIN 
Total coin for distribution (199million).
                                                         PRESALE/ICO DETAILS
During the pre-sale, a total of 20M LBT will be issued. The presale kickoff on the 20th Jan 2018 and will end on 14th Feb 2018.Customers can only buy a limited number of LETBET coin during this period. Please check the table below for more information.
A total of 20M LBT will be issued during pre-sale
• The first 35% LBT will sell  $0.4
• The next 35% LBT will sell for $0.5
• The rest 30% LBT will sell for $0.6
A maximum of 70M coins will be issued during the crowdfunding
• The first 20% LBT will sell for $0.8
• The next 20% LBT will sell for $0.9
• The next 20% LBT will sell for $1
• The next 20% LBT will sell for$1.2
• The next 10% LBT will sell for $1.4
• The next 10% LBT will sell for $1.5
Note: All unsold coins will be burned after the ICO is officially over.This will eventually increase the price of LBT token.
                                                       LETBET ROADMAP
For more information about letbet ICO, presale offer and news visit the links below;
Website: https://let.bet/
ANN: https://bitcointalk.org/index.php?topic=2683151.0
Whitepaper: https://static.let.bet/whitepaper.pdf
Facebook: https://facebook.com/letbetcoin
Twitter: https://twitter.com/LetBetOfficial
Telegram: https://t.me/LetBetCoin
Github: https://github.com/letbetcoin
Or contact LetBet support team at; support@let.bet 
AUTHOR
Bitcointalk User Name:kessylezul
Bitcointalk Profile Link:https://bitcointalk.org/index.php?action=profile;u=1910183
LETBET Wallet Address: 0x84B53d3b821BB6736d0eE233D1Dc3f861e284303