The financial industry has been unarguably influenced positively by the ever evolving everyday technology that keeps pushing new phases of development. Fortyseven as an institution was created solely to serve as an intermediary between digital currency and monetary economies.
With full compliant to all the key bank directives and requirements, the platform offers sales and purchase feature, investment and exchange options alongside current accounts and crypto-saving. One of the landmark innovation that surely makes the platform standout is the multi-asset account which brings together a client's every account together on a single platform for better management with the inclusion of crypto currency accounts and easy tracking of investments from all the added banks.
Cryptobonds, another interesting addition will be traded on an entirely different platform(s). With the availability of bank experts, companies are offered a way out on the platter of gold regarding sorting out issues that might have occurred with their bank accounts.
THE MISSION OF FORTY SEVEN BANK
Provision of an innovative financial services that are user friendly for prospective clients. We tend to infuse the native way of banking with the crypto world in order to provide unique opportunities.
FORTY SEVEN'S PARTNERS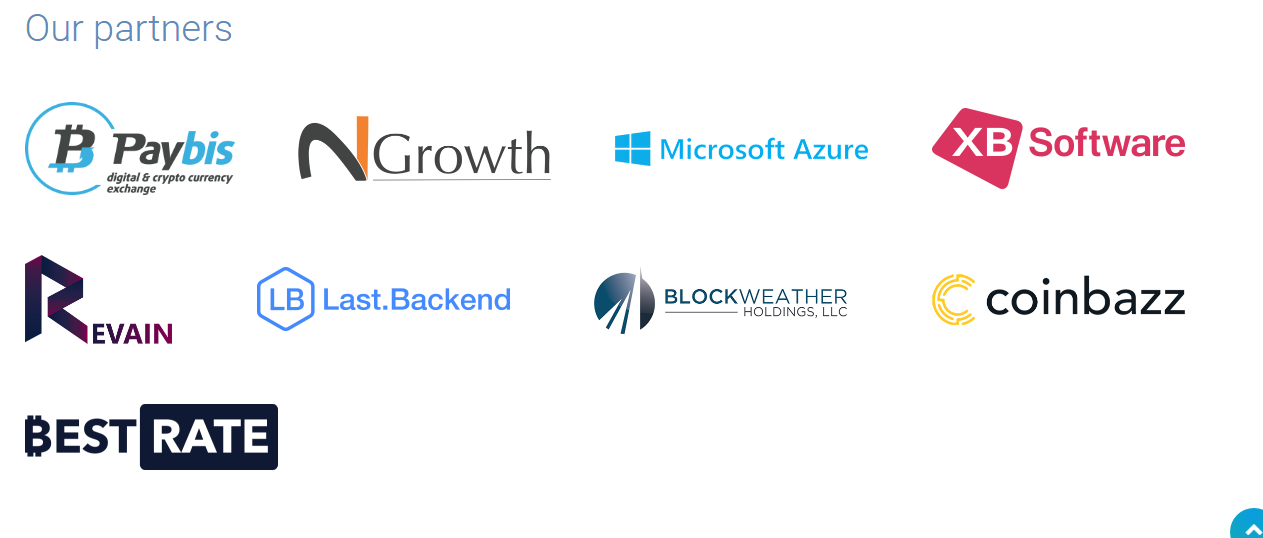 THE VALUES
Customer satisfaction
Profit for all stakeholders
Transparency
Innovativeness
Financial stability
Security and privacy
Market share growth and worldwide expansion
Effectiveness and user-friendly procedures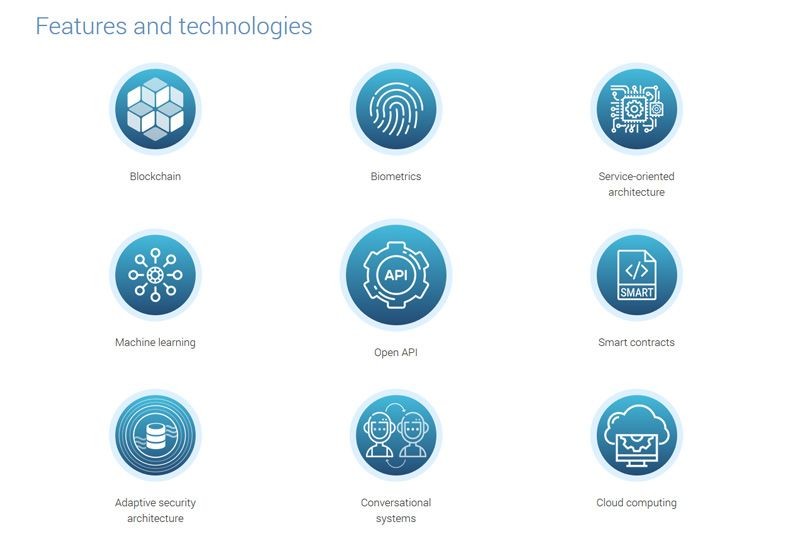 PRODUCTS AND SERVICES
With clients ranging from private persons to business owners, developers and traders, our products and services are aimed towards every one of these clients regardless of their status quo.
PRODUCTS FOR PRIVATE PERSONS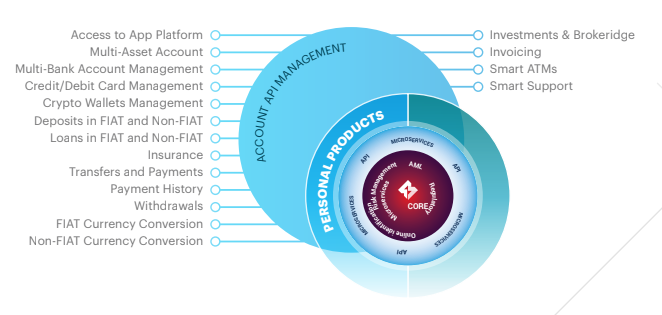 At forty seven bank, the services and products available for use by private persons includes but not limited to insurance, payment and transfers, investments, cash withdrawals at ATMs, payment history & analysis, deposits/loans, smart and efficient support.
PRODUCTS FOR BUSINESS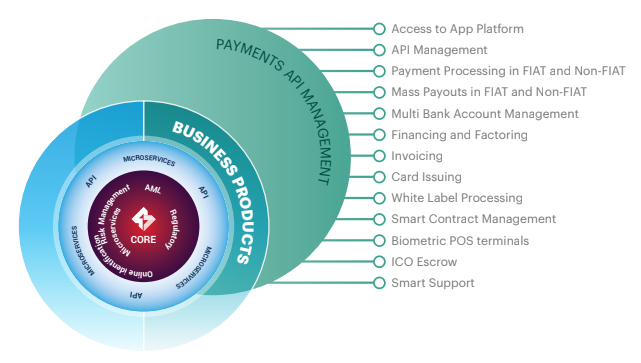 The forty seven bank services and products available for business(es) includes, biometric POS terminals, application platform and API management, ICO practices alongside payment processing and invoicing.
PRODUCTS FOR DEVELOPERS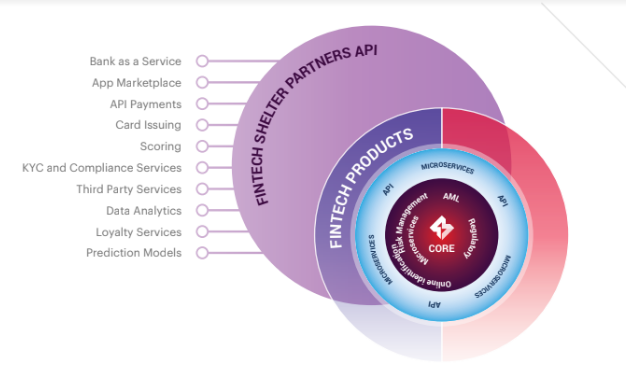 For developers, the forty seven bank services available to them includes, consulting services, developer meetups, KYC, forty seven app platform, data analysis plus prediction models and compliance services.
PRODUCTS FOR TRADERS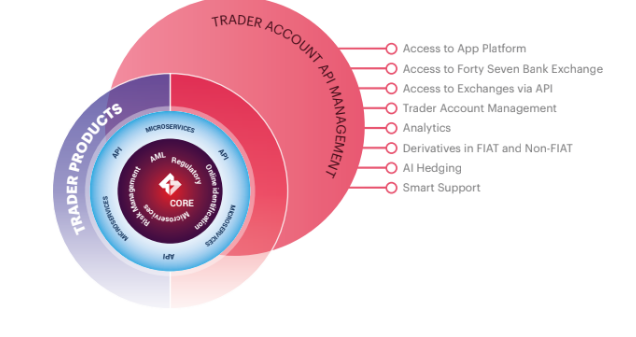 Access to forty seven bank exchange and app platform, derivatives, cryptobonds, smart support, hedging, analytics and cryptofutures,
INITIAL COIN OFFERING (ICO)
The forty seven bank token is abbreviated FSBT and is based on the ERC20 standard and also in future through smart contracts. The forty seven bank token holders can exchange ETH into FSBT but for now, the token will be exchanged for ethereum and bitcoin at the price of 0.0047 ETH per token.
The first round of the ICO started on 16th November 2017 and ended on 16th December 2017. The second round of the ICO is yet to be announced. The forty seven bank softcap is valued at 3600 ETH while the hardcap is valued at 36000 ETH.
One token – 0.0047 ETH
ICO Hardcap – 36000 ETH
ICO Softcap – 3600 ETH
Duration of ICO round 1: 16 November – 16 December, 2017
Duration of ICO round 2/3: to be announced soon.
BONUS STRUCTURE
ICO Round 1: 30% bonus
ICO Round 2: 20% bonus
ICO Round 3: 0% bonus
TOKENS
Abbreviation: FSBT (Forty Seven Bank Token)
Actual rate: 1 FSBT = 0.0047 ETH (including current bonus)
Maximum amount of tokens to be generated: 5 555 555 FSBT
Softcap: 3600 ETH.
Hardcap: 36000 ETH.
Accepted currencies on ICO: ETH, BTC
ICO: now – 30.042018.
TOKEN DISTRIBUTION

Contributors – 90%
Founders – 5%
Bounties – 5%
ROADMAP
2016
OCTOBER – idea to create the innovative bank that will offer product and services for cryptocurrencies
2017
FEBRUARY – beginning of work, team building, research and market analysis
MARCH – development of detailed plan of the project
APRIL – construction of financial model of the bank, preliminary calculations.
MAY – decision of attract financing through ICO
JUNE – preparation for documents necessary for ICO
OCTOBER – ICO smart contract test period
NOVEMBER – ICO start
DECEMBER – development of procedures and creation of document base for the bank
2018
FEBRUARY: deployment of software
APRIL: application for EMI, PI and trading authorization at FCA
MAY: connection to SWIFT
JUNE: passage of QSA PCI DSS level 1
JULY: receipt of EMI,PI and trading authorization from FCA
AUGUST: start of products and services offering to FSBT token holders
SEPTEMBER: start of products and services offering to private customers
NOVEMBER: application for banking license
2019
MAY: receipt of banking license and part of products and services offering to business customers and developers
JUNE: bank begins to attract deposits and offer full range of products and services.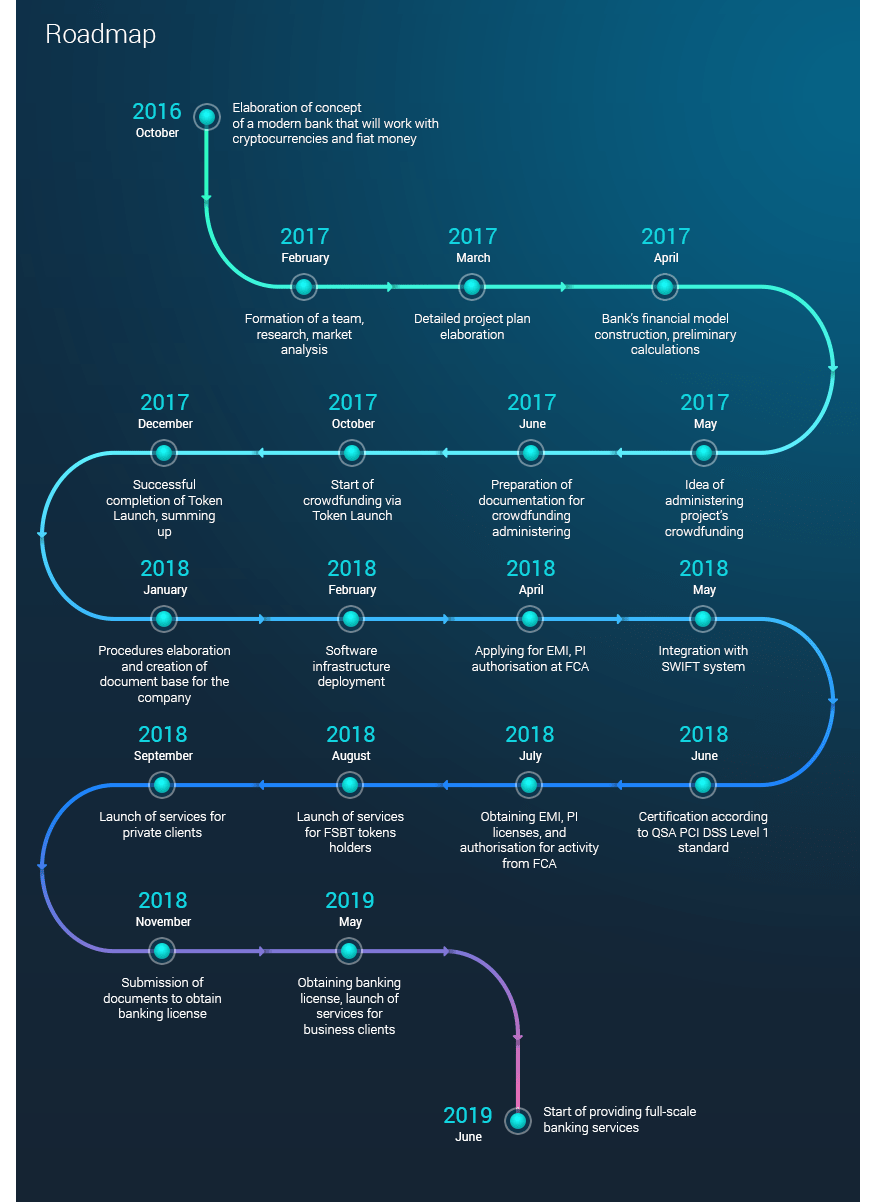 OUR TEAM AND ADVISORS
Aleksandrs Malins – Chief Executive Officer, Member of the board
Igors Astapciks – Chief Operational Officer, Member of the Board
Vladimirs Tomko – Chief Marketing officer, Member of the Board
Mihalis Skoblovs – chief Financial Officer, Member of the Board
Ariistoteles Vargas – Head of Financial market development, Member of the Board
Anton Azamatov – Chief Technical Officer
Edgars Abols – Chief legal Officer
Lilija Kovalcuka – Art Director
Jevgenijs Lesevs – Head of Internal Audit
Vitalijs Grundsteins – Project Manager
Kristiana Stauere – Lead Analyst
Nana Zhang – Community Manager (Asia)
Victor Chow – Founding and Managing partner, LVL88
Claude Chi – Chief marketing Officer, Afterpiece Investment
Morten Hansen – Head of Economics Department, Stockholm School of Economics in Riga
Dmitry Dudin – Head of Products andServices development Department, XB Software
Rinat Arslanov – Chief executing Officer, Revain
Artem Kushik – Business Analyst, Credit Agricole CIB
Igors Danilovs – CFA, Senior Portfolio Manager, Swedbank
Jevgenijs Plams – Blockchain Developer
Inna Krievane – Financial analyst, argus Vickers
Dianna Chen – Strategy & Product Development Lead, Fier Consulting
Miguel Sanchez de Pedro – Senior Partner and Founder, OxValue Advisers SL
Chen SiYuan – Co-founder, Northern capital Investment company.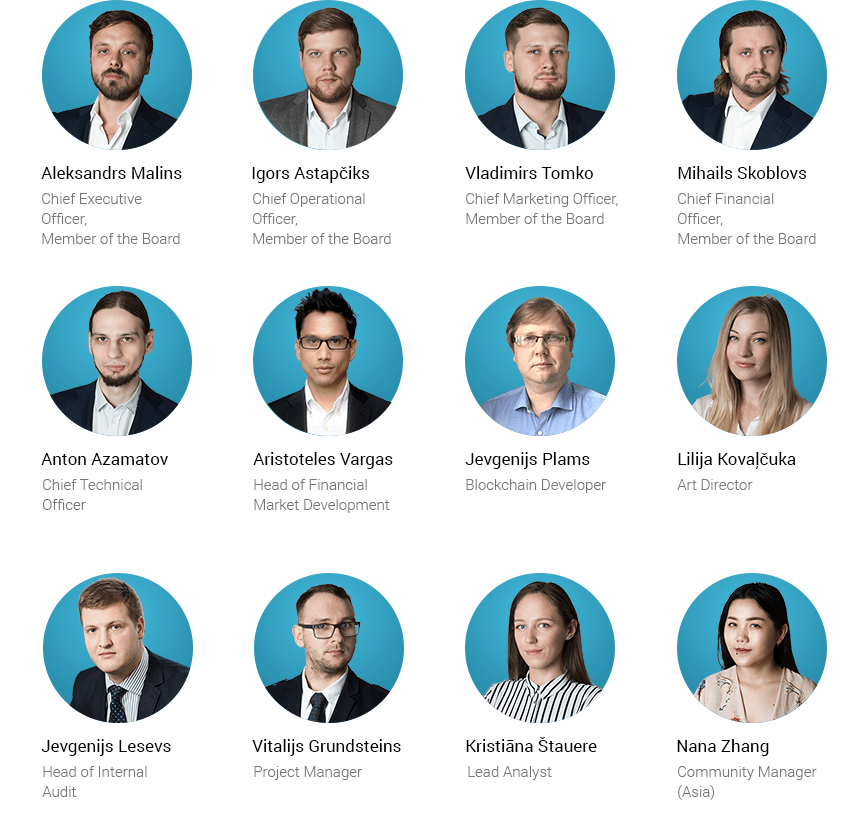 OBJECTIVE CONCLUSION
The fortyseven bank with its unique services will without doubt affect the world in the most effective and unexpectedly positive way. Be a part of the team that is driving towards success at a very high speed. For more detailed information about the fortyseven bank project and to be in the know about our every change(s) simply follow the links below this article.
Website: https://www.fortyseven.io/
Whitepaper: https://drive.google.com/open?id=0BzvESRkgX-uDeHc1QjRzbHRBelU
Facebook: https://www.facebook.com/FortySevenBank/
Twitter: https://twitter.com/47foundation
Telegram: https://t.me/thefortyseven
Medium: https://medium.com/@fortyseven47
Reddit: https://www.reddit.com/r/FortySevenBank/
Bitcointalk: https://bitcointalk.org/index.php?topic=2225492
Published by: kessylezul
Profile URL: https://bitcointalk.org/index.php?action=profile;u=1910183
Telegram Username: kessylezul
ERC20 Wallet:  0x7eeBa24c32Efcf5f971053c315Cd593BbB3F5698