The phrase "Life is beautiful" has been used in various ways, by various people to describe different aspects of life. Social media platforms have also been used to show off how beautiful life is, through videos, pictures etc.
Foresting was created to bring a new meaning to the value of life, by being a place where people can manage and share their everyday life and also get paid for it as a reward. The blockchain technology will be adopted by Foresting to provide a quality financial module where content creators can be properly supported.
Our normal daily hustle and bustle which has gone on for years just because of our commitment to make ends meet has continually blinded us to the good experiences of life which we are supposed to enjoy. The good thing to note is that Foresting will help us live much more than just being existent.
On the platform, users can take part in moving the platform forward through contributing in the form of sharing, liking, providing content, posting comments etc. Through the Foresting Bank, the contributions of users will be assessed and then rewarded.
INTRODUCTION TO FORESTING
Foresting is a social media platform that is based on blockchain designed to shift course from the traditional operations of existing social media platforms, towards a decentralized system. The platform gives every user adequate distribution of value because of their participation and contribution towards the success of the project.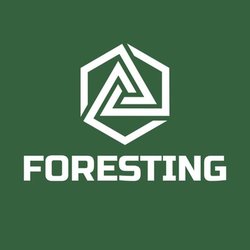 CORE CHARACTERISTICS
FORESTING ECOSYSTEM: Foresting ecosystem operates with the blockchain and will make social media decentralized with an additional fair distribution system of value.
FORESTING BANK: Content remuneration will be sustained by this feature which will provide financial services on the platform.
FORESTING LAB: Users will receive assistance for their content creation through this feature which will serve to also provide them with great marketing.
FORESTING SERVICE
Foresting will use advanced technologies to provide a platform for social networking based on the blockchain for the purpose of supporting the creativity of users such as creating videos, images, writings etc.
BENEFITS
User of the Foresting platform have the following benefits to look out for:
A reward system for created contents.
Advanced and secure financial services.
Adequate support in the process of content making.
A working voting system.
PTON TOKEN
PTON is the native digital currency of the Foresting platform. Users receive incentives with the PTON token and the reward pool value is linked to the value of the token in the market. PTON comes as a result of the contributions made by the Foresting platform participants. With this token, everyone who makes a contribution towards the success of the platform is guaranteed a reward.
SUMMARY
Foresting has the vision to make the lives of people more meaningful and to also be a platform where people from all over the world can be connected to each other. With Foresting, every user of social media can grow their income through a working reward system that will reward every contribution made by users.
This platform will change the way the existing social networking platforms operate and will introduce a decentralized system that will make social media better and more attractive.
Useful Citations:
Project URL: https://foresting.io/
Documentation https://forestingnetwork.com/whitepaper/FORESTING_Whitepaper_Eng_Ver.0.92.pdf?ver0.2
Chat: https://t.me/foresting_global
Username:  JavaScriptPHP
Profile:  https://bitcointalk.org/index.php?action=profile;u=2419433
Wallet Address:   0x88365f6F1FB7481d4C543487cE94EDB95F4df94D