Despite the billions of dollars that the gaming industry rakes in annually, it is quite saddening that the industry still has a long way to go in terms of decentralized exchangeability.
It is unfortunate that gamers who have invested so much time and energy towards developing their skills, and techniques, are forced to rely on centralized payment systems which is obtainable in almost every existing marketplace today.
More painful is the fact that most game developers have no other option than to part with an unbelievable 30% of their potential income. A system that may not have existed without their contribution in the first place.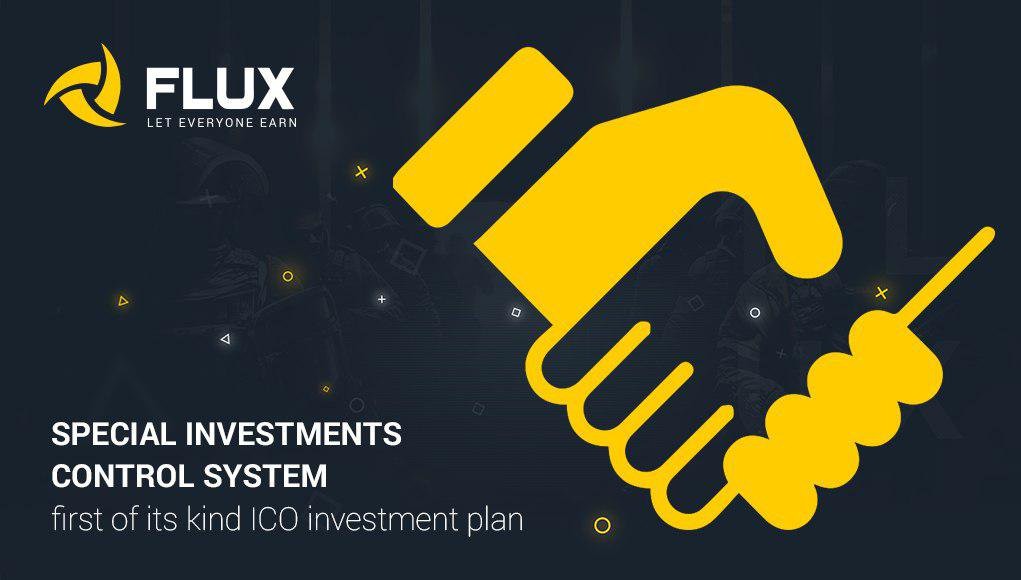 These and more nightmares in the gaming industry are what FLUX is offering to give a permanent solution by creating a competent platform for a vibrant and condusive ecosystem for both game players and developers.
What is FLUX All About?
In the Global Gaming System, FLUX is a system which operates in a way that it joins every part of the gaming industry by earning the Flux tokens and it exchanges it in an open market. With the use of blockcain technology, a developer can earn money from the games developer. The interesting aspect of Flux is, as a player of these games, you can also monetize.
Yearly, the Gaming industry generate over one hundred and five billion dollars ($1,000,000,005), this economy is the most promising market as large in the Gaming system and over Two Billion, Three Million users in the gaming system made the transaction over the year.
Comparing Flux With Other Alternatives
Flux system is way off better than other ecosystems, because it is an uncommon idea developed by a team of professionals, they came up to provide a solution to the challenges such as a situation whereby gamers who spent much time in increasing their competitive skills, winning rates, etc which have to rely on centralized payment systems that most external marketplaces provide. To add up to one of these challenges faced by both gamers and developers, money earned by game developers is drastically reduced by 30% by popular markets and publishers.
Why Developers Need FLUX
FLUX's platform will be a major solution to the many challenges that game developers are experiencing these days, some of the advantages of FLUX include
Unrestricted support
Zero commission on gaming transactions
Simplified registrations and account opening procedures
Easy access to other games
Accrued winnings from all game sessions
Non competitive games will have a 2% commission
Easy acceleration of tournament attendance.
What Does A Player Stand To Benefit?
Players stand the chance to enjoy the following benefits
Simplified user interface
A wide database of games
Potential to make real money
Seamless compatibility on various platforms
Amazing player community
Ability to grow your own account
Free and easy playbacks
Daily achievements and revenue
Confidentiality of players data.
What Traders Will Benefit From FLUX
Easy access to purchasing flux skins by using the FLUX tokens
Unrestricted access to trade in skins for tokens
Ability to create various skins in the steam workshop.
FLUX PARTNERS AND VENDORS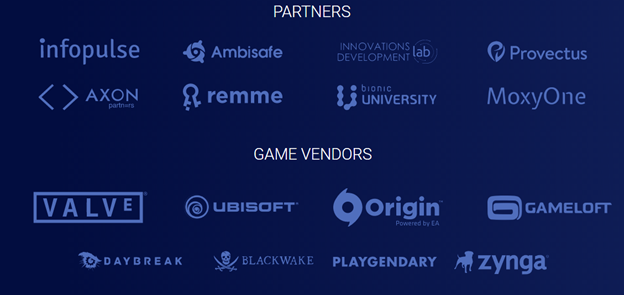 FLUXECOSYSTEM AND  TOKEN INFORMATION
To guarantee the safety of transactions on the flux platform, the team decided to employ the use of an ERC 20 based ethereum token called FLUX.
The token will help to ensure transparency via the use of smart contracts. At this moment, the cryptocurrencies that are accepted on the FLUX platform are ETH, BTC, DASH, ETC, ZEC, USD, LTC, VISA, KCS, BNB, EUR.
The FLUX public sale commenced on the 17th of april 2018, and will run through till the 31st of May, 2018.
A total of 250 million FLUX tokens will be available, while about 150 million will be burnt after the ICO.
How The Funds Will Be Used
All generated funds will be used as follows:
45%- MARKETING
22%- PRODUCT DEVELOPMENT
22%- TOURNAMENT ORGANISATIONS
6%- ADMINISTRATION
3%- TEAM
2%- LEGAL
FLUX TOKEN DISTRIBUTION
50%- PUBLIC TOKENSALE
30%- PARTNERSHIPS
10%- TEAM
5%- EARLY FUND
3%- AIRDROP
2%- BOUNTY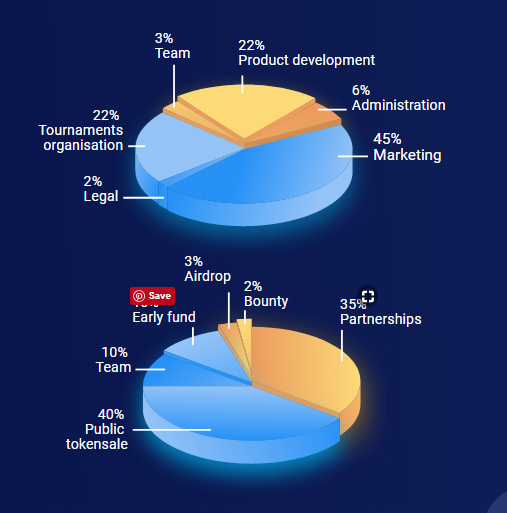 FLUX  ROADMAP
SUMMER 2016
Concept creation and team gathering.
November, 2016
Demo development finished.
May, 2017
Production version architecture designed.
July, 2017
MVP development finished.
August, 2017
Mobile client development has started.
September, 2017
MVP testing period finished.
November 20, 2017
MVP release. bounty campaign.
December 1, 2017
PRE-SALE.
December 10, 2017
PRE – ICO.
April, 2018
PC version release PUBLIC TOKEN SALE.
May, 2018
FLUX token listed on exchange.
Q3, 2018
Mobile client, trade and developer market release.
Q2, 2019
Streaming and crowdfunding platform release.
2020
Expanding and scaling of FLUX ecosystem.
THE TEAM
ALEXANDR SUSHKO CEO- co-founder
JAN KEIL- CMO
DMITRY LUT-CTO
ARTEM LUKIANOV- Bussiness development, co-founder
ANDRIAN CHESTNYKH- Blockchain architect
DMITRY SIGOV- Business developer, co-founder
EUGENE SHABALKIN- Product manager
ELENA SIKAN- CFO
BOGDAN TANYGIN- PH.D., Business analyst
DMITRY DIMENKO- Brand manager
MARY PROHOROVA- PR and community
GRIGORIY GRUDIY- Project manager
ADVISERS
NATHAN CHRISTIAN- Blockchain Technology Consultant
NAZAR POLYVKA- Legal Consultant
DMITRY LEKHNO- Game developer
JACOB BRUBAKER- Consultant
ALEXANDER LYSIKOV- Project manager
OLEXII MATIIASEVYCH- Smart contracts enginner
DENIS GRODETSKIY- Business development
VASILY SUMANOV- Economist
SERGEII LATANSKY- Investors Relations
ALEX BOLBIRER- Business development
PIOTR ORLINSKI- Business development
Why Flux Is Better Than Other Options
Flux is a life changing platform which provides an avenue where gamers can get rewarded for their creative and competitive skills and its developer can raise money to develop their build their games through the Flux Crowdfunding Platform and market them through the FLUX Developer Market.
Flux will give people the opportunity to earn from what they love, and that"s what the future of the gaming industry truly needs.
For more information, please read more through any of the following links
Website: https://flux.fund
Whitepapper: https://drive.google.com/file/d/119MfmVXjQpW88XWUCpkoVWN1M647XAsg/view?usp=sharing
ANN Thread: https://bitcointalk.org/index.php?topic=2451003
Telegram Group: https://t.me/FLUXofficial
Twitter: https://twitter.com/FLUX_PLAY
Facebook: https://www.facebook.com/flux.gamers/
Author: Vocalwalls
Bitcointalk Profile Url: https://bitcointalk.org/index.php?action=profile;u=1825008
wallet address: 0x4e643A7C0E494dd7463B5F10b7Bc5F7f8BA702CD