It's been barely 2 months since Equitybase informe us they would be launching a token. Just like everyone else in the cryptocurrency ecosystem, we've often heard similar news, we weren't even sure if they had an amazing idea, or what exactly it was that they wanted to bring to the table, but with what we have observed from recent observations, it's now clear that equitybase has proven to be one of the best ideas that will help propel the cryptocurrency industry to the next level.
I'll like to tell you a whole lot about what they have in store for the ecosystem, but before I go all around it, I need to first help you understand through a simple demonstration.
Simplifying The EQUITYBASE Concept
Have you ever visited a phone shop to get an authentic charger, and while you were trying to power your phone with the brand new charger, a sales person walks up to you and tells you that charging of phones are prohibited, and if your device gets stolen the management will not bat an eyelid or help you get it back?
Well, it's pitiful how a customer cannot be entitled to certain protective measures. Unfortunately, that's what the cryptocurrency industry seems like toay.
In all the sophisticated technology of the blockchain, the model remains outstandingly different from the normal traditional tokens that are all around us.
To further break it down, what this means is that the blockchain technology makes it possible for tokens to be traded with ease immediately after they are issued out, however, securities which are owned by the currency holders remain illegal. It's surprising, but that's how the law puts it.
Understanding The Missions Of EquityBase
Equitybase is a 21st century innovation with the vision to help solve many of the security limitations in the cryptocurrency industry by creating an integrated platform. It will fully address these shortcomings by building a highly secure and easily accessible platform which will comply with the latest and best existing regulatory laws which comply fully with the blockchain technology.
Moreso, equitybase will be adopting an out of the box solution in order to fully eliminate the need for continuous maintenance of centralized systems of exchange. A more appealing model which is fully self regulating will be incorporated.

The EQUITYBASE Platform
According to information on their website, the platform will give members the amazing opportunity to benefit from massive dividends on asset backed security tokens by building a fully responsive anf functional website.
At the moment, it is undebatable that equitybase is will completely change the crypto game as itwill give millions of people the chance to benefit from high quality assets.
Token Information
According to whitepaper information, the team have decided to adopt the use  of an ERC20 ethereum based standard token as a means of exchanging value on the equitybase platform. The token will be identified as BASE.
Here are some vital information you should note:
Token                          BASE
PreICO Price               1 BASE = 3,000 ETH
Price                            1 BASE = 3,000 ETH
Bonus                          Available
Bounty                         Available
Platform                       Ethereum
Accepting                     ETH
Minimum investment    0.001 ETH
Soft cap                       2,000,000 USD
Hard cap                      20,000,000 USD
Country                        Hong Kong
Whitelist/KYC               KYC & Whitelist
 Tokens Sale Information For Equitybase:
Presale: 8–21.Feb.2018
Start date: 28.Feb.2018
End date: 30.Apr.2018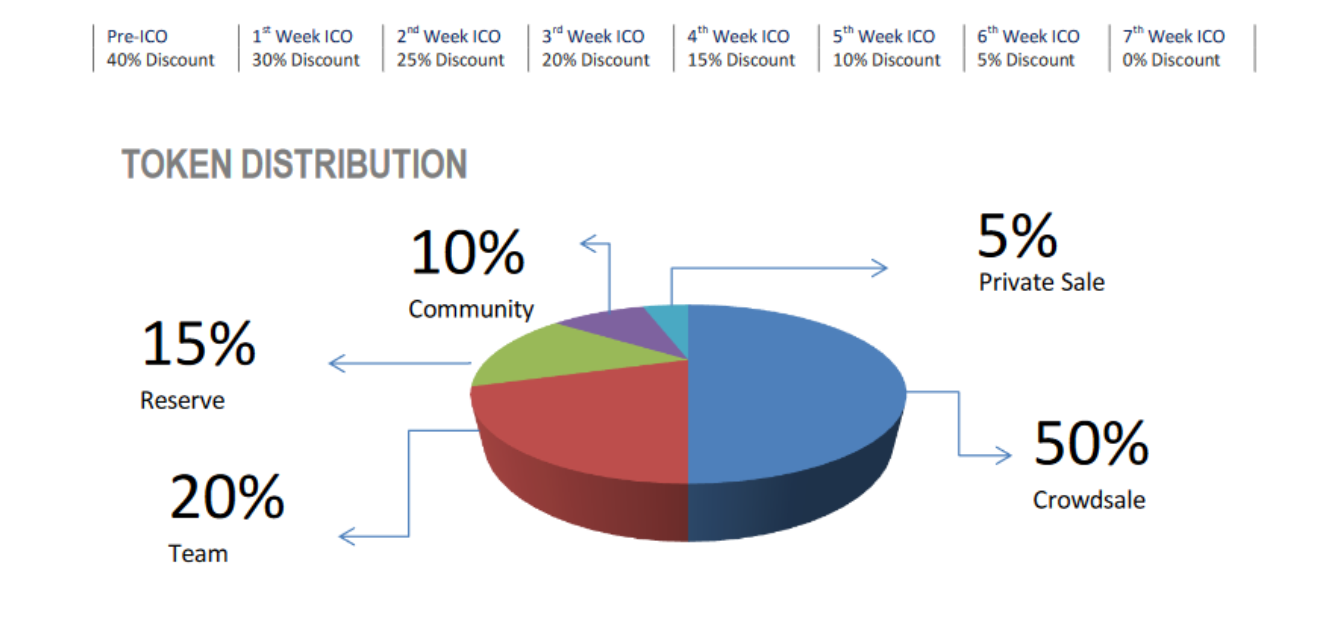 EQUITYBASE ROADMAP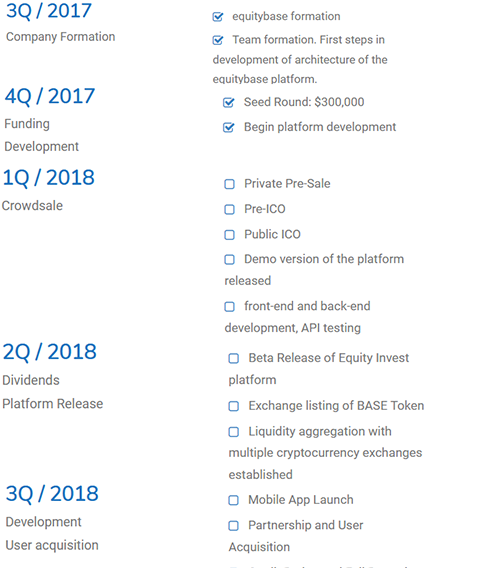 If you wish to know more, you may visit any of the links below:
Website: https://equitybase.co/
Announcement thread: https://bitcointalk.org/index.php?topic=2965628
Download the whitepaper: https://equitybase.co/equitybasewhitepaper1.pdf
Social profiles: TWITTER | FACEBOOK | TELEGRAM
This content was written by bitcointalk user: vocalwalls
Bitcointalk Profile Url: https://bitcointalk.org/index.php?action=profile;u=1825008
wallet address: 0x4e643A7C0E494dd7463B5F10b7Bc5F7f8BA702CD