Once in a while as we surf the net or browse our favourite social media handles, we come across some fanciful application or game that attracts our attention and keeps us engaged time and time again. Many may not be aware, but this are actually HTML5 based apps and by combining this tech with blockchain technology, a giant frontier is about to be opened by Egretia.
Egretia is not just a name, Egretia is a life saving force. Egretia in an innovative 21st century blockchain lab which is now cooperating with top HTML 5 enterprise known as Egret Tech. This relationship is one that will see the birth of a new HTML5 which will leverage on the blockchain technology. The major benefit of this merger is that we will have a HTML5 which developers will be able to launch their applications, softawres and even games and benefit immensely from the blockchain ecosystem.
Egretia isn't all about the developers too, it is also looking out for the players who continually try to master their gaming skills and who make the job of the developers worthwhile. On the Egretia HTML5 blockchain platform, Players will have the ability to trade various virtual assets with other players even while enjoying an amazing gaming experience.
Introduction
Egretia is a Singapore-based company who have come up with a brand new innovation that aims to combine the online content presenting platform HTML5 with blockchain technology, thereby, increasing the popularity of this blockchain apps. This is leveraged on some attractive features and functionality of the HTML5 such as user engagement, click-and-pay, viral transmission, etc. which make the platform an ideal fit for the market today.
About Egretia
According to the company white paper, HTML5 already makes up almost half of all mobile games played by mobile users, with in-game payment making up 68% of revenue as opposed to advertising. Prospective clients never have to download the apps or games based on HTML5, they simply click on the link and they get to enjoy the game.
The startup also has a strategic partner Egret Technology based in China, who have worked extensively on HTML5 powered developments for year with about 14 products to show for it, most significant of which is the game 'Catch the Crazy Cat" which was developed in 2014 as the very first HTML5 game on Wechat and the game amassed 100 million users in just 3 days. This is a tip of how massive this innovation can be.
Potential for growth
The HTML5 – blockchain that Egretia propose is based on solid research work and observations. Just last year HTML5 games in china generated as much as 157 million USD. Major social media movers and shakers are already on the train of generating income, Facebook's has Instant Games which is an HTML5 based platform with a billion active users on a daily basis, Baidu also has 'Light Apps' and WeChat has already been highlighted above.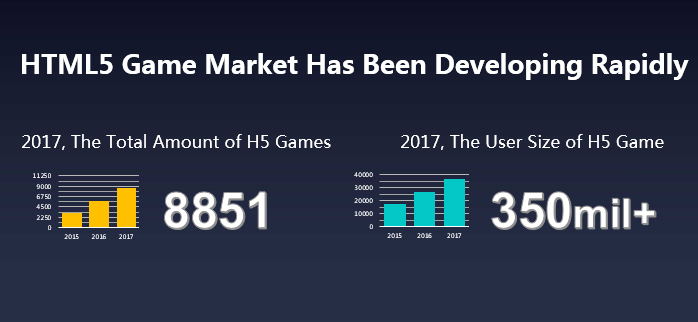 Beyond the glaring popularity above, another clear reason to stimulate partners to join up with this venture is the fact that the aim is to tap into a ready community of developers who would jump at the chance to make large income from this venture. Egret Technology currently has over 200,000 developers all around the world generating content to be used on a billion mobile devices worldwide.
Token information
The currency on this platform will be the Egreten token which will be used on all the games and apps for transactions. With the currency being useful for advertisement, games distribution, communication etc.

Conclusion
Games are the in-thing for a large chunk of the world's population, the Egretia project offers opportunities for developers, gamers and partners to cash in on this ecosystem so that everybody turns out winners and end up smiling to the bank. The Egreten token holds the key to this.
The benefit of both players and game or app developers who come up on this platform cannot be over emphasized, that is why I believe that anyone who investigates further on this will come to the same findings like I have, and that is the fact that Egretia is one of the best projects that is completely aiming to re invent the gaming industry, and help people get real benefit for their effort.
RoadMap



TEAM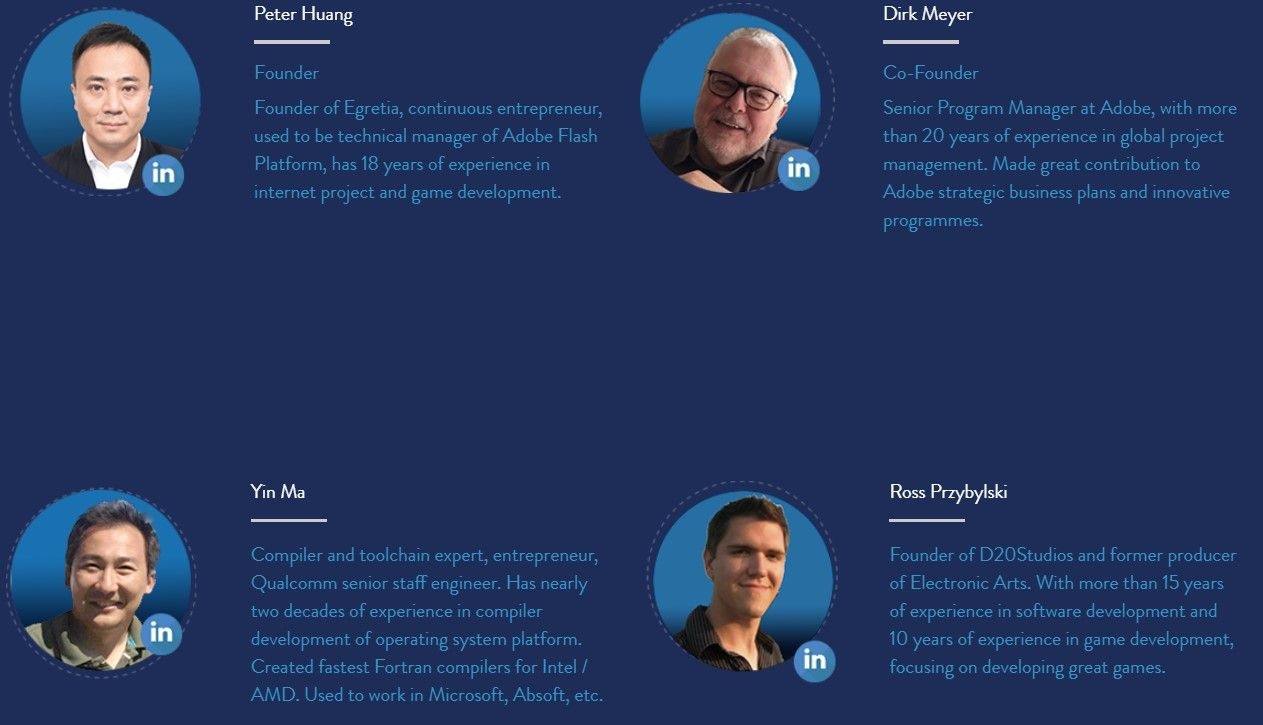 ADVISORS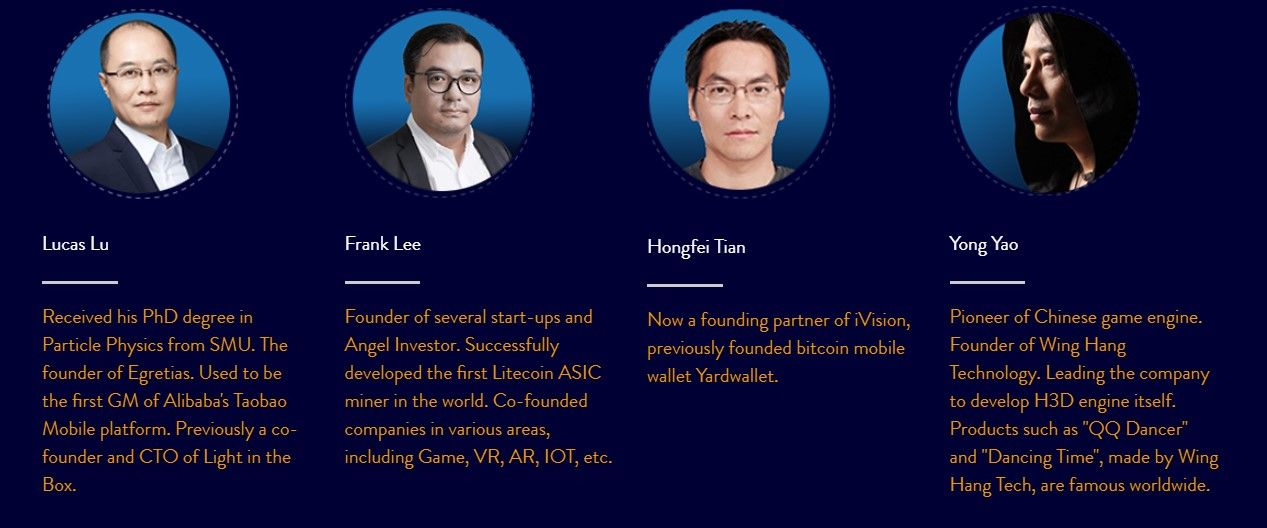 For more information, please visit any of the links below:
Website: http://egretia.io/
Whitepaper: http://egretia.io/static/Egretia_White_Paper_V1.0.pdf
Medium: https://medium.com/Egretia
Reddit Page: https://www.reddit.com/r/Egretia
Instagram: https://www.instagram.com/egretia_io/
Facebook: https://www.facebook.com/Egretia.io/
Twitter: https://twitter.com/Egretia_io
Linkedin: https://www.linkedin.com/company/Egretia/
Telegram: https://t.me/KrypitalBounty
This content is written by:
 Username: babilon
Profile URL: https://bitcointalk.org/index.php?action=profile;u=2075694