Why DIW Is A Necessity
Some months back I came to know of a man who lost a substantial amount of his livelihood to scammers. This man wanted to purchase some goods and was ready to make payment. These fraudsters already had a method prepared to bring about their evil plan.
They showed this man pictures and videos of the said goods and the buyer was also assured of their integrity. Finally, when payment was made, the goods were not sent.
That was how this man lost his money. Some might say he was stupid but I think it's more complicated that that.
Online fraud is real but thankfully, a product is finally here to make sure anyone who uses it is safe from every form of online fraud. The name of this product is DIW.
A Bird's Eye View On What DIW Is About
DIW is a platform built on the blockchain technology in order to restore safety to online transactions.
DIW will make it possible for health-care providers, laboratories, pharmacists to safely share personal health information with account holders.
On this platform, people can conduct transactions without fear of fraud and also account holders can safely store their sensitive informations.
DIW platform will utilize smart contract to be able to make sure all transactions are done securely without any trace of fraudulent practices.
Why DIW Stands Out From Others
Safeguarded Digital Vault: DIW ensures the safe storage of important documents such as passwords, Wills, bank accounts, credit card information, identification documents within a private decentralized platform with a high encryption. On this platform, account holders can securely share their data between themselves, completely or in part.
Payment System: Using a single login platform that is decentralized, website owners can accept payment in either Fiat or cryptocurrency through a secure and groundbreaking medium. The DIW payment system will be a good platform for many e-commerce websites because the platform will be an easily integrated platform for their websites.
Global Directory: DIW will make available a global directory where individuals and organizations alike can list their services in order to increase their reach. With the use of a smart rating system, transparency and trust will be increased among account holders.
Escrow service: DIW platform will introduce the use of escrow with the help of smart contract that will keep transactions between parties safe.
The DIW escrow service will be simple to use but at the same time smart and sophisticated which will ensure that transactions have been concluded before funds are released.
Your Chance To Be A Part Of This Success
In our world today, theft has gone digital. People not only get robbed of their valuables offline, theft now happens online.
This is a growing cause for concern with people losing their investments in a matter of hours. Offline, measure have been established to checkmate these occurrences but online there is much left to be desired in terms of safety of valuables.
DIW will bring a lasting solution to these problems and introduce safety during transactions via its platform. Partner today with DIW.
DIW Token And ICO Information
Token Symbol: DIW
Hard Cap: 28,000,000 USD
Total Supply: 1,000,000,000
Participation: ETH
Token Type: ERC20
Unsold tokens will be burned.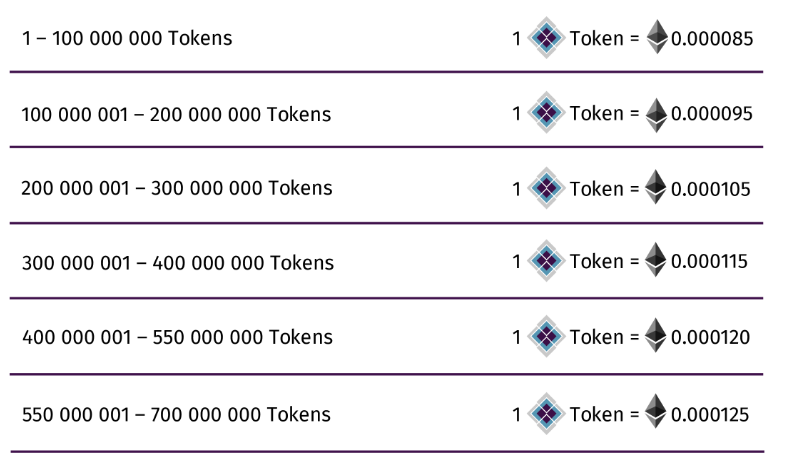 THE DIW ROADMAP
What I Really Think
There are many irregularities in the online world and they keep getting worse everyday.
Fraud and data breaches are no longer a new thing to a person who conducts businesses online, even if you haven't experienced it personally, you must have heard about it somehow.
In a recent global survey, it was recorded that 75% of companies have been victims of fraud and 69% of these establishments have experienced financial losses in one form or another.
Individuals have it worse because they do not have a prepared alternative to such a situation.
This is the reason why DIW came into existence, to bring safety and security into the online world. Partner with DIW today. This and many more gathered facts are why i believe DIW project is a success waiting to happen.
Now, check out what other review companies think about this project:
Please visit any of the links below to get more information
Website    |    Telegram    |    Twitter    | Facebook    |    Instagram    |    Reddit    |    Medium    |    Whitepaper    |    Announcement Thread
This content is authored by:
Username: Chayo
Profile URL: https://bitcointalk.org/index.php?action=profile;u=2071882