For traders and other cryptocurrency investors who make a living out of the proceeds they rake in from trading their various crypto assets, the need for a trusted and highly friendly crypto trading platform can never be over emphasized.  In quite a number of scenarios, the difference between a very skilled professional cryptocurrency trader, and other crypto traders sometimes depends on the platform which both teams are trading on.
You will agree with me that at the moment, the crypto ecosystem has proven to be a highly volatile area of investment. Sometimes there is the need to make quick investment decisions, and in order to maximize on such opportunities, an investor will need a platform that  will be highly secure, yet easy to climb on board, without so much paperwork of hassles.
What's Wrong With Current Trading Platforms.
You may have not noticed, but in today's trading space, it is hard to find a platform that will allow you get on board with your FIAT assets. Most of them always want you to get on board by first having bitcoins, or ethereal, or even other tokens which they support.
Now think about this, If you really have to own these crypto currencies before you sign up, that means you have to first buy them,  which will cost you a ton of transaction fees for purchasing, and transferring them to w=your wallet. And it doesn't end there. You also have to pay some other transaction fees to transfer these assets to your trading account. That's so much work! And that's where DACXI is hoping to make an amazing difference.
As revealed by the team of experts behind this 21st revolutionary trading platform, DACXI is an exchange platform that will make a whole lot of difference.
First off, DACXI makes it easy for people to get on board and catch up with the volatility of the crypto community. With DACXI, there is no need for you to first purchase bitcoin, or convert your FIAT currencies into cryptos because DACXI's platform is built with a fully supporting framework which makes it easy for people to invest with their FIAT currencies at any time of the day.
To make deposits easier, the platform also supports deposits through credit cards. That means you do not need to cancel other important schedules to take a trip to the bank, or even the need for a middle man while trying to fund your account.  While using your credit card, you may even fund your account, and also make withdrawals to your bank even before your credit company calls you up.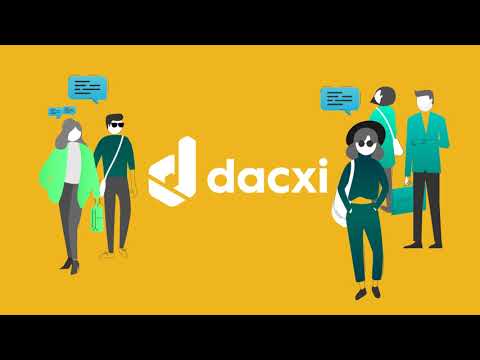 At the moment, the DACXI team are interested in giving you a heavenly experience in one of the world's most strategic and well planned trading framework. For this reason, the are offering an amazing opportunity for you to get a complete feel of the DACXI community.
TO help you enjoy this, all deposits, trading and even withdrawals have been programmed to have zero charges. This will give you the chance to explore the project, and understand the uniqueness of the DACXI project.
There's a lot about DACXi which you may need to know about, so to get ahead of your peers and take advantage of DACXI, you may visit any of the additional resources URLs below: