Trading fiat currencies can be so much of a challenge sometimes, however, this feat cannot be compared with the complexities associated with trading cryptocurrencies. Since the late 2017 bitcoin boom, millions of people, including myself, joined the cryptoverse, in order to take advantage of the blockchain technology, and also make ourselves some profit while at it.
As at November 2017, some reputable exchange companies like Binance even shut down registrations in order to get a grip on the massive trading volumes they were experiencing on an hourly basis. The demand for profits from crypto trading continues to skyrocket, and a quick analysis has further revealed that close to a trillion dollars are traded on a daily basis, through cryptocurrencies.
Looking from afar, it would seem like a juicy opportunity to make some cash, but those who have put their feet on the ground have always had a taste of the bitter pill called 'Trading Loss'. Despite the near simplicity of the crypto industry, a lot of associated challenges have made people lose massive amounts of their trading investments. Some of these challenges include fraudulent pump and dump ICO schemes, hackers and cyber criminals, untrusted trading sites, transaction delays, price discrepancies, and even manipulations.
But in all these, one major challenge still stands out, and it accounts for a higher percent of the total losses associated with trading – Lack Of Trading Skills.
People often think trading is all about watching the chart, and making decisions when they seem favorable. Some of those whom have benefited from trading have often depended more on luck and less on skill.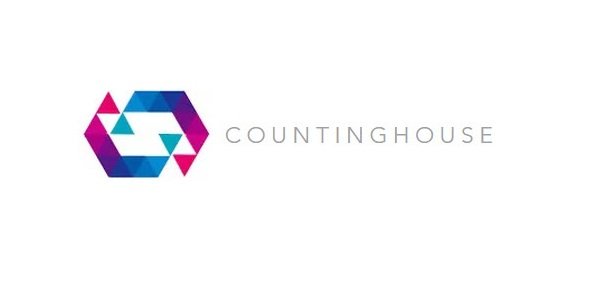 With the aim to help people make profits from the crypto opportunity, the CountingHouse project which is headed by a team of proven Fx traders will be making use of tested algorithms to force profits from the crypto trading market. The team have revealed in one of their recent videos, that they will be deploying a short-trade technique, which will help them make the best of every market situation.
With this technique, they will be able to rake in massive profits from market uncertainties, price discrepancies, and a whole lot more.
The CountingHouse algorithm will also be able to predict possible liquidity problems that may suffice. With the right parameters like a low volume or supply of a particular token, a massive rush, partnership announcements and a series of other events, the adopted algorithm will adjust accordingly in order to force profits from the situation.
The team have conquered in the fiat trading market, raking in profits of over 70% for their partners, and with their expertise, it is estimated that they could redefine the crypto trading economy, pulling in over 600% as profits.
To help the general public get on board, the team have commenced an ICO. According to verified information, various managed funds will be provided for the public, making them feel much more comfortable as they become a part of the cryptocurrency market.
OPINION
With all the major losses being recorded every hour, an opportunity like CountingHouse will remove the fear of losses by rewarding their partners with the profits they deserve. The team's commitment to the general public to reduce the participation value to 0.001ETH is one that reveals their commitment to the masses. It is therefore undoubtable, that this project will become a major breakthrough for trading enthusiasts to have their investments work for them.
More Info? Click On Any Of The Links Below:
Website: http://countinghousefund.com/ico
Whitepaper: https://www.countinghousefund.com/whitepaper
ANN Thread: https://bitcointalk.org/index.php?topic=3406903
Telegram: http://t.me/Countinghouse
Token Sale: LIVE NOW 
Connect With Me On BitcoinTalk
Username: Vocalwalls
Bitcointalk Profile Url: https://bitcointalk.org/index.php?action=profile;u=1825008