Quite a few years ago, gaming time was much more perceived as a reward for a job well done. Our parents would get us the trending Nintendo games and the SEGA boxes, just because we'd been good all summer, or because we got good grades in school. Quite a few years later, a lot of people are now making a living out of gaming, so much that even the government is interested in taxing the incomes of gamers.
How did this change?
Gaming tried to evolve in order to offer better opportunities and the time which gamers spend playing games. But much more is needed, gaming needs to develop into a properly structured and professionally managed platform with a self-sustainable ecosystem that will be very beneficial to both the gaming industry, and the gamers who invest their time and money into these games.
This is what BitPlay is about to do.
BitPlay is a 21st century blockchain based innovation that aims to bridge the massive gap that exists between gaming and the ability to sustain the interest of as much gamers as possible, all around the world.
BitPlay is  leveraging on the already existing blockchain technology in order to take advantage of the intelligent data structure module and the revolutionary of the blockchain. The features and promises that the blockchain guarantees are still limitless, this is why BitPlay will be making good use of this amazing opportunity to revolutionize the gaming and sports industry as a whole.
BitPlay will be a platform that will give most gamers, the ability to be duly recognized on an international level, for their effort. But it's not just about the glory, the platform will also give gamers the opportunity to get mentored and nurtured in order to rule their worlds.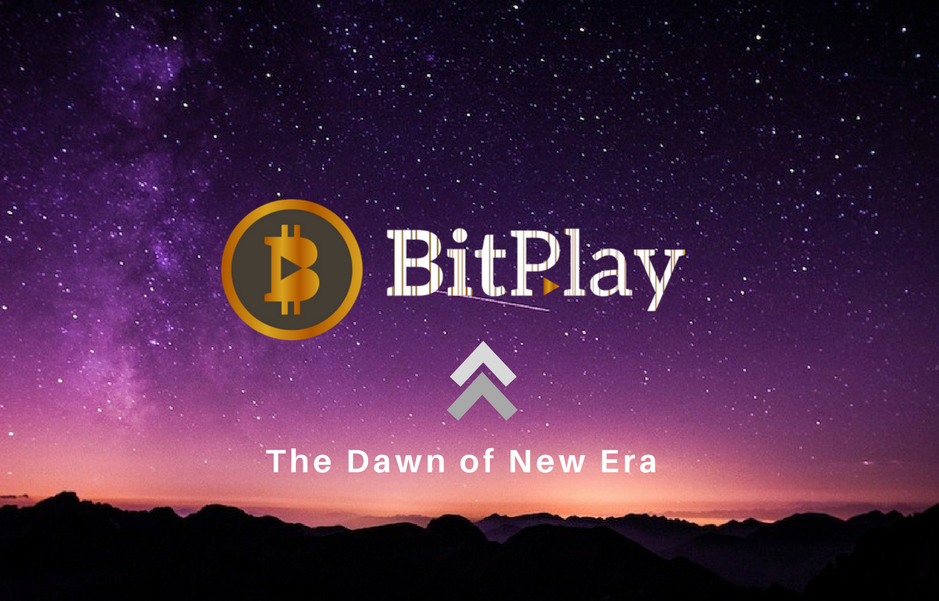 BitPlay is not just starting up, they have already started developing major games which will be launched this year – 2018. The company will be spearheading the evolution of the gaming industry, by further leveraging and improving some related industries like Gambling, wagering, e-sports, sports, gaming tournaments, mobile gaming, and many other available platforms that will guarantee the success of the next generation gaming industry.
Being a blockchain based innovation, BitPlay will enable and make use of it's own top standard and highly secure cryptocurrency, in order to assign a due value for the advancement of the platform's ecosystem.
The value of the BitPlay token, which is also referred to as BTP, will be determined by the available utilities and adoption.
According to reports on their website, BitPlay's token supply will be capped at a total of 1,000,000,00 tokens, and will not be increased in the future.
The token sales is already on, however, the launch of the gaming platform will kick off by the second quarter of this year – 2018.
BitPlay  is guaranteed to cause a revolution in the gaming industry especially as it will help decentralize sports and help active gamers embrace a sporting system that makes ticketing, player management, sports events management, and a whole lot of other sporting activities simplified.
You may follow any of the links below to get further information on this great opportunity. Do ot be left out.
website: http://www.bitplaytoken.com
You can also catch up with latest updates by joining the various available BitPlay communities online.
TWITTER PROFILE:  TWITTER
DOWNLOAD THE WHITEPAPER:  WHITEPAPER
JOIN THE TELEGRAM GROUP: TELEGRAM
LIKE ON FACEBOOK FOR MORE UPDATES: FACEBOOK
FOLLOW ON MEDIUM:  MEDIUM
This article was written by bitcointalk user: vocalwalls
Bitcointalk Profile Url: https://bitcointalk.org/index.php?action=profile;u=1825008
wallet address: 0x4e643A7C0E494dd7463B5F10b7Bc5F7f8BA702CD