The Wemark team is filled with so much wealth of experiences in different fields like software engineering, marketplaces etc. This experiences are spread among 9 brilliant people who make up the entire team.
The Wemark team members are dedicated professionals who desire to usher the digital content industry into a new and better level.
The Wemark team has been able to raise over 1million USD from angel investors in both Israel and silicon Valley. Wemark requires more partnership in order to achieve all it wants to achieve in the photostock industry.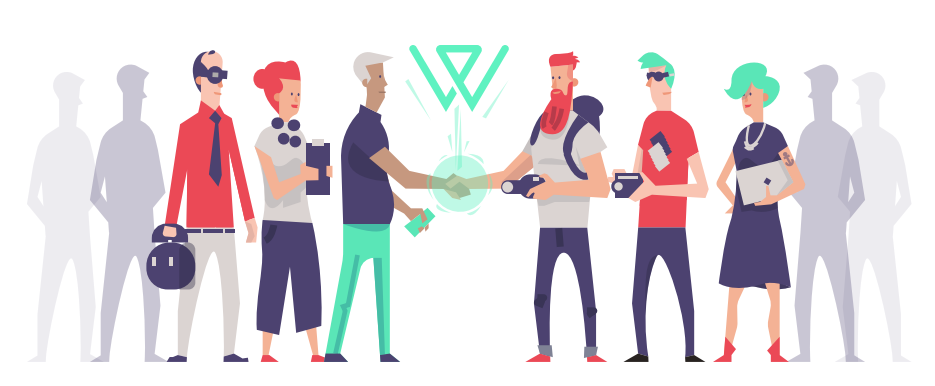 The Leading Team Members
Tai Kaish – Co Founder and CEO: Tai is well versed in digital marketing having gathered experience in that field for over 10 years. In addition, he also has experience in growth hacking. He was in the service of top brands in Israel as well as other organizations and startups all in Israel. Some of theses organisations include Leumi Bank, Buffer Zone, Discount Bank etc. Tai is considered a mentor in the fields of entrepreneurship and marketing and that has made him to be a guest lecturer in the IDC Herzliya international school among other institutes of learning. His accomplishments have endeared him to many.
Pavel Elkind: Co-Founder and CTO: Pavel is a leader in software engineering with over 10 years of technical experience and he is also experienced in management. An Israeli startup company which was recently acquired with employees numbering up to 50, had Pavel as one of the first to be hired by the company. He also served in the capacity of director in R&D. Before all these, Pavel served in unit 8200 as an intelligence officer in the Israeli forces. He was a team leader and headed very important projects while in unit 8200
Roy Meirom: Cofounder and VP Business Development: Roy has experience in business development because of years of experience gained from forming strategic alliances and partnerships in the business world. He is also a serial entrepreneur. He is a driven, result focused leader who lays emphasis on industry growth. He has foresight which helps him bring workable solutions to various business challenges. He has degrees in both Law and Business Administration from the iconic IDC Herzliya. He also graduated from Sam Zell entrepreneurship program.
These leaders and the rest of the team are very qualified and dedicated to bring only the best product to the world. Wemark was created to solve a pressing need in the digital content market and this vision will be accomplished under the careful and able hands of these team members.
Your partnership is needed to make Wemark a possibility so that digital content creators will be adequately rewarded for their efforts. With the qualifications found in the team, your partnership with Wemark is in good hands.
Wemark is also working with seasoned serial entrepreneurs and advisors who have teamed up with them to ensure the success of the Wemark product. Partner with this revolutionary product today and you will be happy for it.
For deeper insight about this project, please visit any of the links below:
Website|Facebook| Twitter|Telegram|Blog|ANN
Author Information:
Username: babilon
Profile URL: https://bitcointalk.org/index.php?action=profile;u=2075694